Remember when you were a kid and were about to make a really, really poor decision? Your parents would stop you (thankfully) and when you complained they would end the argument with, "When you grow up you'll be in charge, but right now I'm in charge."
Well, it happened, I grew up and now I'm in charge. But in charge of what I often wonder? So many of our buying decisions these days are being directed by someone else. Our every move is tracked by various internet platforms so advertisers can woo you with targeted ads based on what they know you'll respond to. Social media channels take note of your interests and send you content you will be interested in. You have to wonder who else is watching your every move. You will be forgiven if you sometimes feel like shouting "just what am I in charge of?"
These thoughts came to mind recently when I was researching the way in which we acquire new garage cabinets. I was getting a little frustrated with the time I was spending scrolling through page upon page of various cabinet sets. At the end of all this effort I was presented with a "contact us" form and told a design team member would get back to me. Once again, I'm not in charge.
I'm not sure yet just what I want in my garage, but I know I don't care for a take it or leave it choice. I know what will work in my garage, I know my family's needs when it comes to storage. What will work for me, may not work for my neighbor, but hey, it's MY garage! Now that modular garage storage cabinets are available, I want to be able to mix and match the pieces to find the storage solution that makes sense for me. The fun would come with a virtual 3D design tool that allows me to choose the cabinets I want and then play with different configurations until I have what I need.
Now, I am in charge! But I also recognize that sometimes, having someone else make a decision for you is a good thing. Otherwise, today I might be sporting a mullet in my graduation photos, or applying cover stick to the body piercing scars or, worst of all, shopping for hearing aids courtesy of the boom box I wore on my shoulder? Thanks Dad.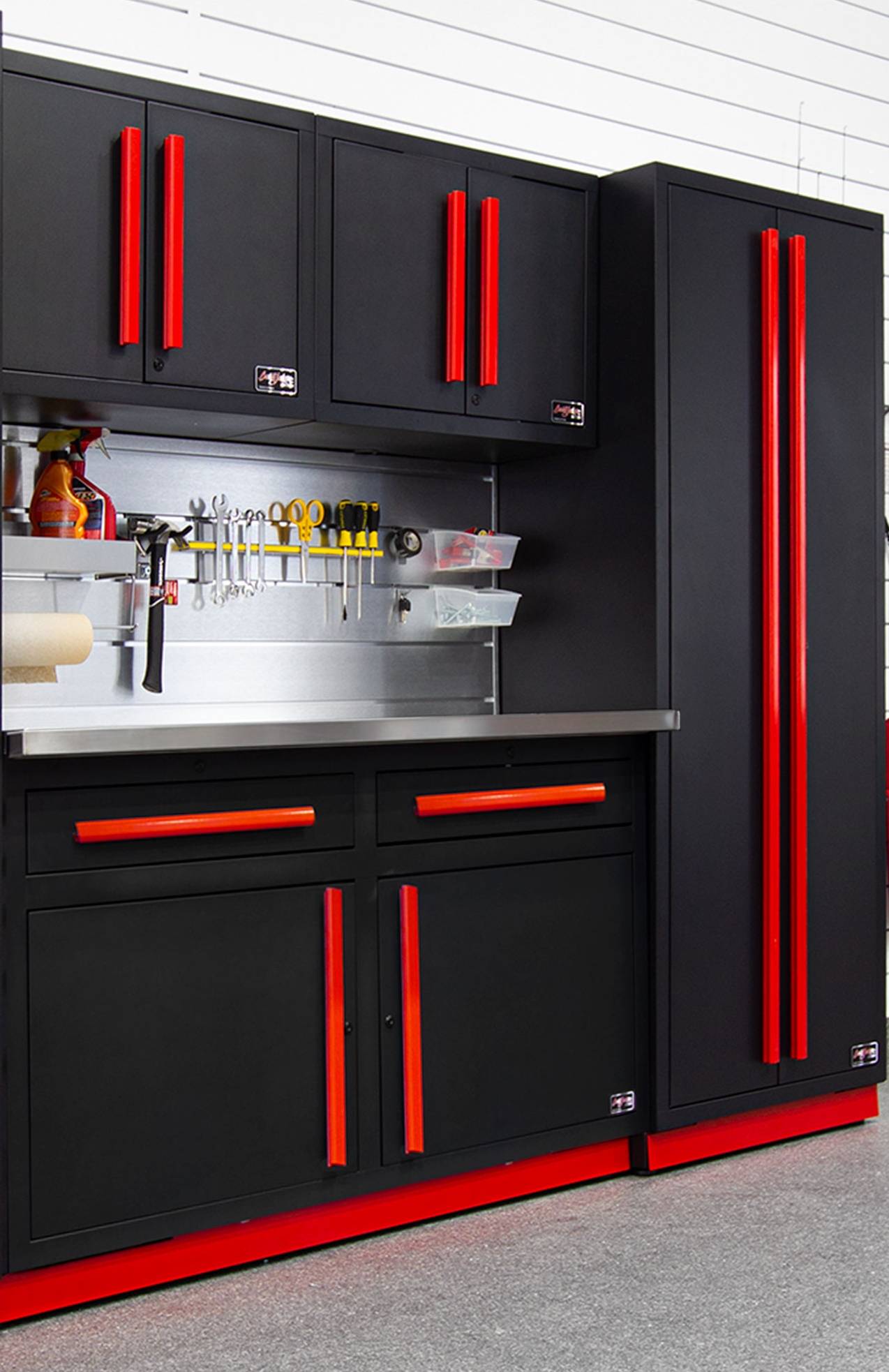 When it comes to a garage storage solution, however, I'm ready to be in charge.