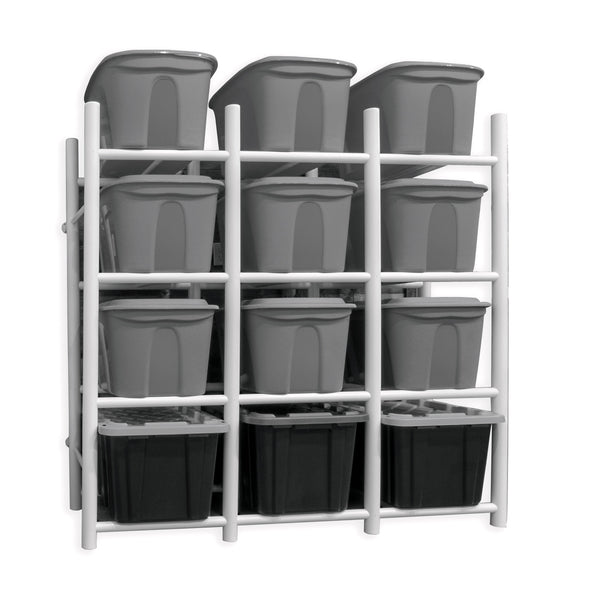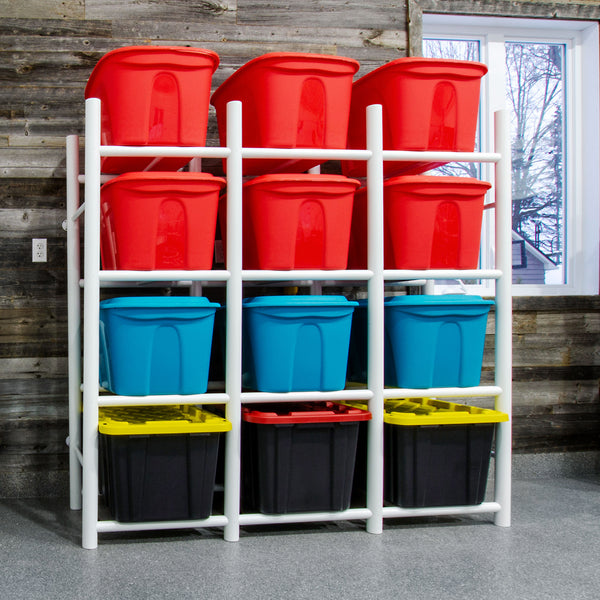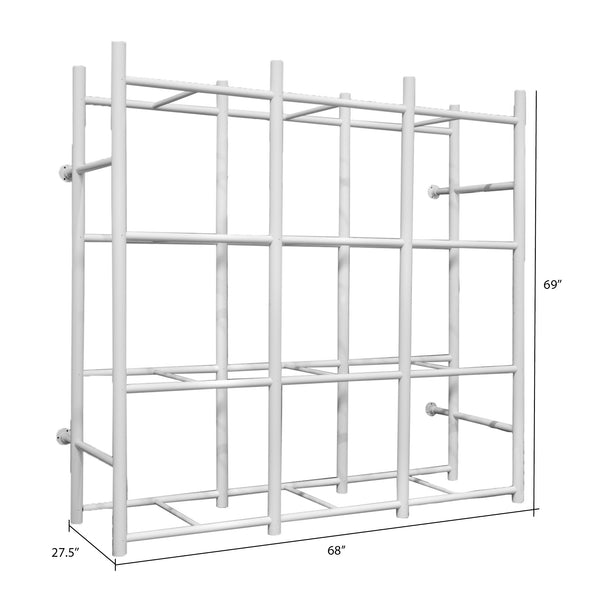 Model #65002
Storage bins have been used for home storage for many years, helping you organize anything from sports equipment, to cleaning supplies, seasonal items, kids toys and much more. Bin warehouse racks are built for you to easily and safely store all of your bins, for years of use!
Perfect for use in home, garage, basement, closet, and office organization!
*Bins and totes sold separately
Features:
Safely holds up to 1,200 lb (544 kg)
Easy to assemble
Bins and totes slide in and out with ease
Maximum tote size: 19.5" x 17" x 20" (min) to 36" (max) (W x H x D)
Recommended tote volume: 15 to 35 gallon
Must be installed to the wall for security and additional stability
Ideal storage for garages, basements, storage rooms, dormitories, walk-in closets and more!


Installed dimensions :
68" x 69" x 27.5" (W x H x D)
Bin warehouse rack
I'm impressed with this company. Delivered on time, was missing an item, is intransit to me immediately after I notified them. The product itself is still being put together but it looks sturdy enough to do the job of holding my bins and making them accessible to me.
Hi Joan,
Thank you for your review! As much as we try to ensure products arrive in tip top condition and with no missing parts, these things do happen. We appreciate your understanding, and we try our best to quickly take care of these requests.
Thank you for choosing Proslat,
Bin Warehouse Rack – 12 Totes
Bin Warehouse Rack – 12 Totes
Great product
Great product/ sturdy and easy to put together
Downside- they were more expensive on the website than purchasing at Costco and would have preferred to have black as opposed to white
Exactly what we needed
This unit was exactly what we needed. Holds 12 large tote storage boxes. I love how I can pull out each tote on its own without having to move anything. Looks very clean and organized. Very sturdy unit, and I have some heavy totes on it. Love it and would recommend.
Hi Sandra,
Thank you for your review, we are very pleased to hear you are enjoying your product!
Thank you,