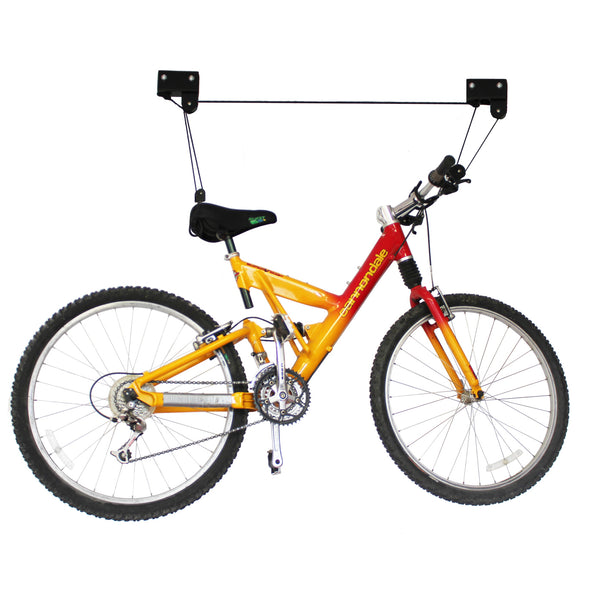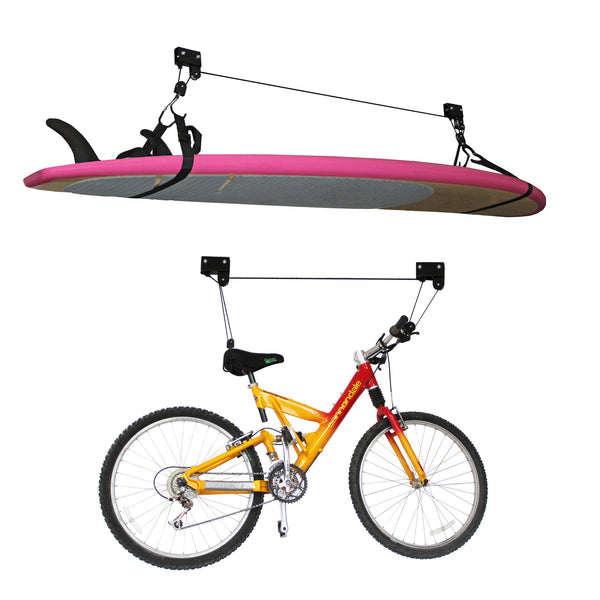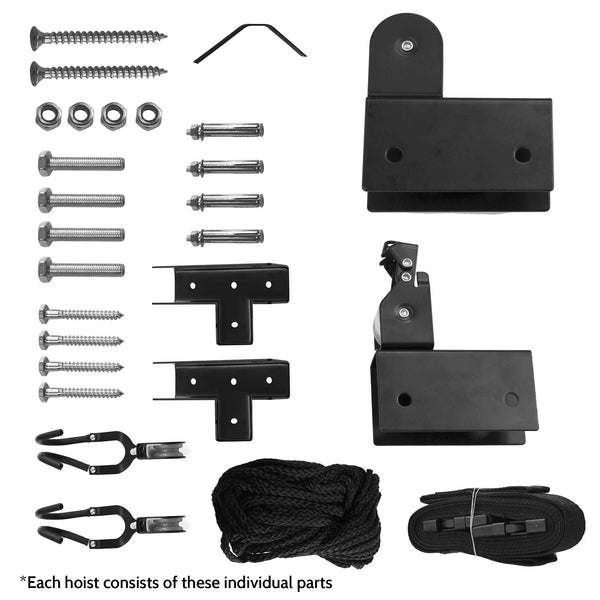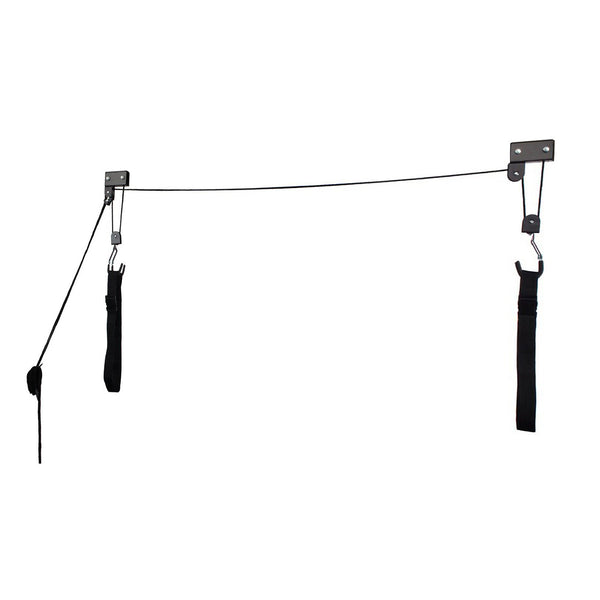 Model #66012

The Proslat Heavy-Duty Hoist is an efficient way to store bulky items overhead that require frequent access. The hoist offers a simple and budget friendly solution to the problem of what to do with bikes, kayaks and other unwieldy toys in the off season. Easy to install and use, the dual pulley system permits safe and effortless operation by one person.
What's included:
1 x Heavy-duty Hoist
Hardware and instructions
Ideal for storing bikes, kayaks, ladders and other large, bulky items

100 lb. (45 kg) weight capacity

Includes two 7 ft. nylon straps per hoist and 42 ft. rope

Dual pulley system permits a one person to raise and lower objects with safety and ease

Solid locking mechanism prevents accidental release

Easy to install
Awesome !
There are many hoists on the market but what sets Proslat aside is the ability to mount in both directions on the joists - this gave me the flexibilty I was looking for. Solidly built with superior hardware to hold up my 2 man kayak.
Where is it ???
Still waiting for it to be delivered
Hi Neil, So sorry to hear that you have yet to receive your order. It looks like we shipped the order next day however, it has stalled with FedEx. I have entered a ticket in my system to have a new package shipped to you ASAP. Please let us know if there are any other issues. Thank you,
Works Great!
Hung two kayaks with one hoist and there was no issue. I'll be hanging some bikes next. Would highly recommend.
Great bike hoist
Fairly easy to install, although the 15 foot high ceilings in the garage were a bit of a challenge. One person can easily raise and lower the bike. The pulley system was much better than other products I looked at. I did have to add an extension on the rope because of my ceiling height.