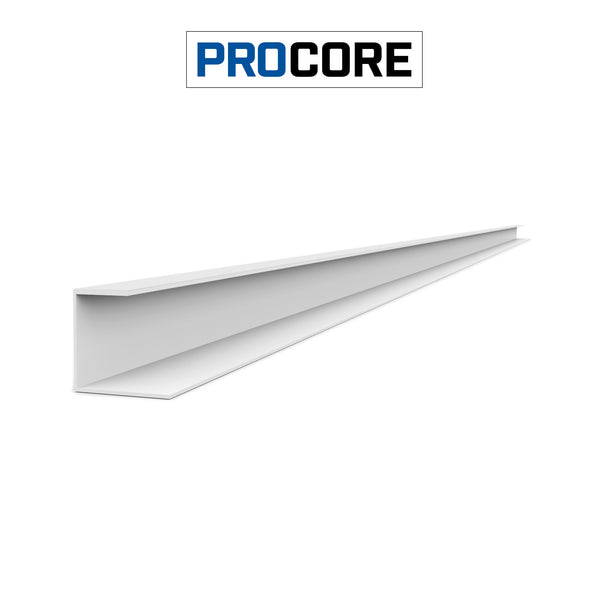 PROCORE side trims are the most versatile molding. Use the side trim around doors, windows or any other obstructions. Side trims are also used to start a section of slatwall.
Available in white.


* PROCORE Trims may only be installed with PROCORE Slatwall. These trims will not fit the original PVC Slatwall.

All trim sales are final, and cannot be refunded.
What's included:

1 x 96 in. side trim / unit per pack quantity

Designed for PROCORE Slatwall
Easy to cut
Only available in a 2, 3, 4 and 5 pack
A little short
This is advertised as 8', but is actually 95.5". (half an inch short) Also, if you plan to install 2 boxes of panels vertically, you will actually need about 98" of side trim. I had planned to install 20 panels but ended up installing 19 instead. Still quite happy with the end result though.