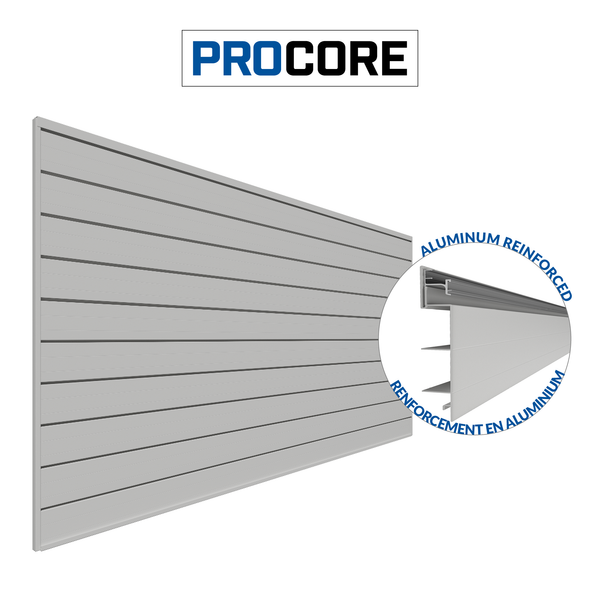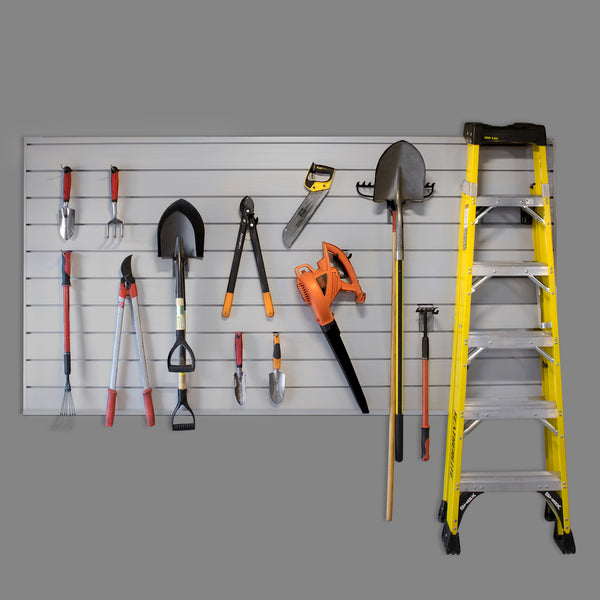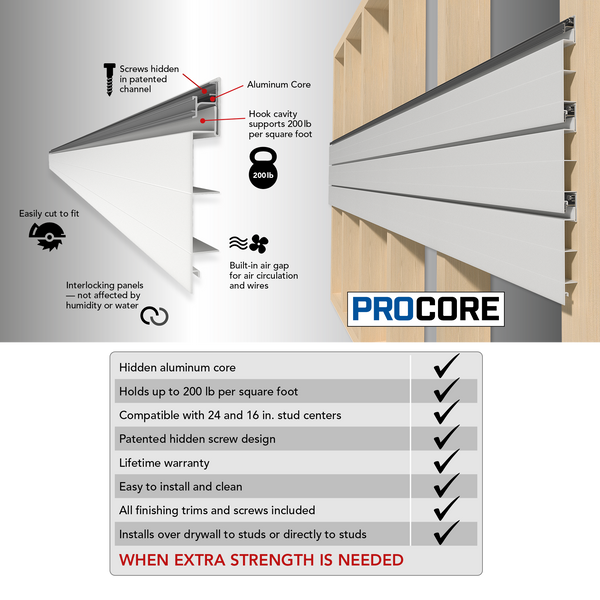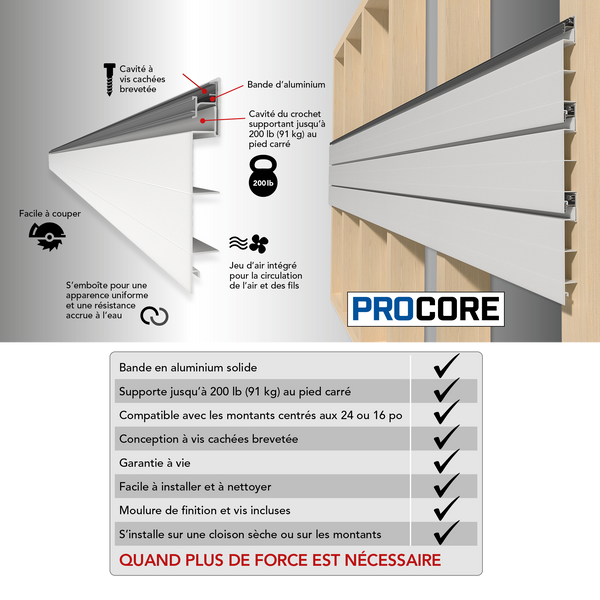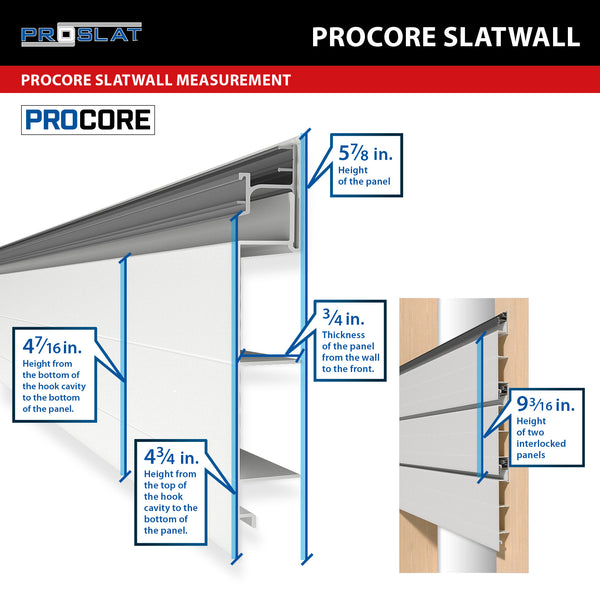 Model #87779
The newest member of the Proslat family promises over 2 x the strength of regular slatwall. The key to this panel is its aluminum core. This patent pending design uses PVC only as an aesthetic finish and relies on the aluminum to do the heavy lifting. It is not a replacement for the original Proslat PVC panel, but rather an enhancement to the category.

The PROCORE panel will satisfy the needs of customers with 24 inch stud centers while maximizing load strength. Proslat's original panel designed for 16 inch studs is still a great option for many homeowners, its strength is still your best bet economically (holds up to 75 lb per linear foot), however more new builds today are designed with 24 inch studs.

* PROCORE PVC Slatwall cannot be installed in conjunction with the original PVC Slatwall.

What's included:
10 x Single slats when installed make up 8ft W x 4ft H (32 sq.ft)
1 x Starter Trim 

 

(c

omes

 in 

white

, and will be concealed once installed)



2 x 49 in. Side trim
1 x 

 

Top

 

trim
Hardware and instructions
8 ft. x 4 ft. (32 sq. ft.) includes all required trims and hardware for installation

Holds up to 200 lb. (91 kg) per square foot
Can be installed over 24 inch stud width
Interlocking panels

Installed directly to studs or over drywall into studs
Easy to clean wipe with damp cloth or if you installed an entire wall, simply hose it down
Can run wires behind the panels to give a clean look
Panels are 2 mm thick
Impact resistant
Lifetime warranty
ProCore Slatwall is Grey

Installed dimensions : 8 ft. long by 4 ft. high
Total coverage: 32 sq.ft. (3 sq. m.)