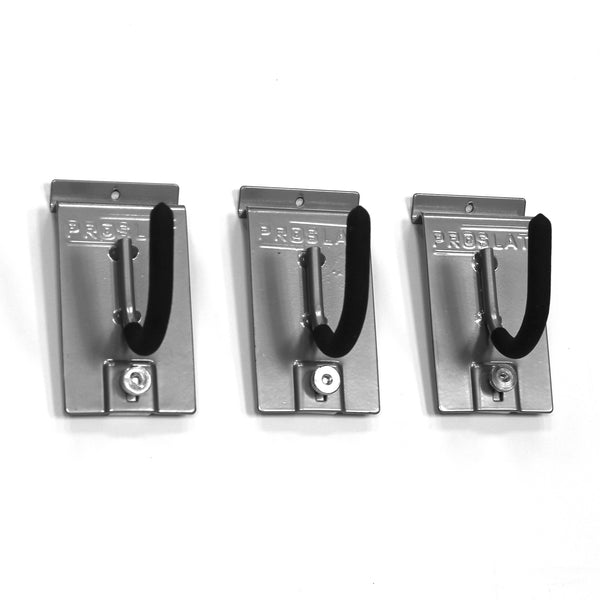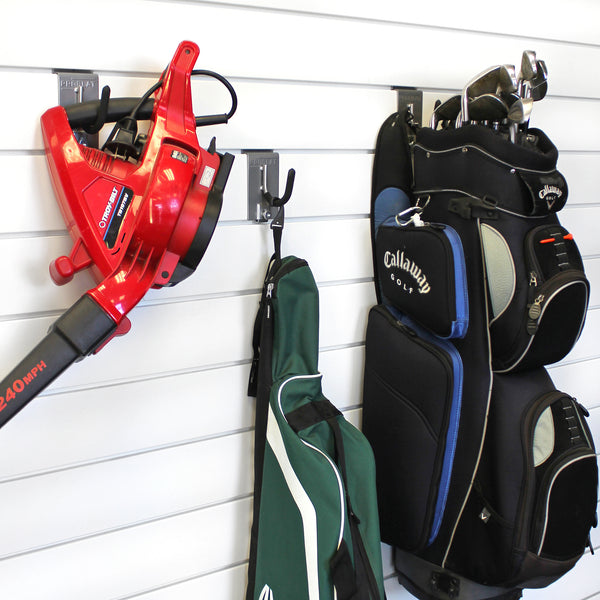 Model #13017

Ideal for chainsaws, hedge trimmer, or hockey bag. Made from high grade steel with a solid 2.5 mm back plate and a 5 mm diameter hook for added strength.
 
What's included:
Fits exclusively on Proslat and Evolia Slatwall
50 lb. (22.5 kg) weight capacity
Rubber sleeves to protect your gear
High grade steel. Silver powder-coated finish for increased resistance
Easy to hang and clean
ProSlat wall
ProSlat is an excellent product. It mounts on the wall easily and the pieces fit together very well. The website makes ordering very simple and easy. Delivery from the plant to Manitoba was only 5 or 6 days. Look forward to ordering more product in the future
Heavy-Duty U Hook – 3 Pack
Heavy Duty U-hook - 3-pack
Extremely good, reliable, really heavy duty, great quality, but expensive. I would buy more, if the price is reduced.