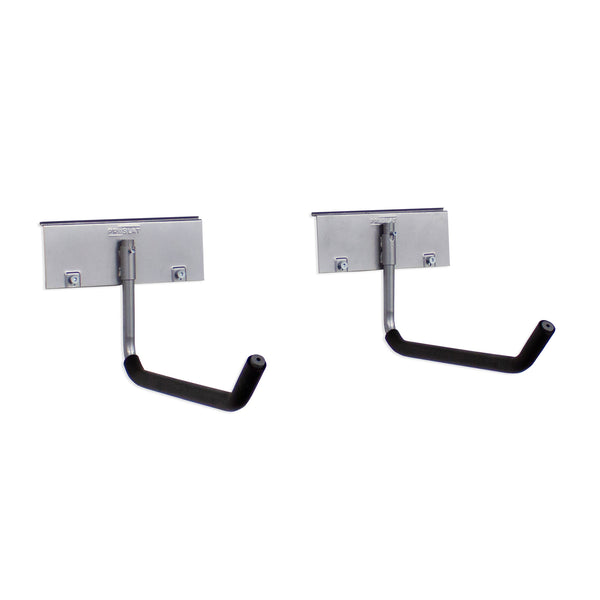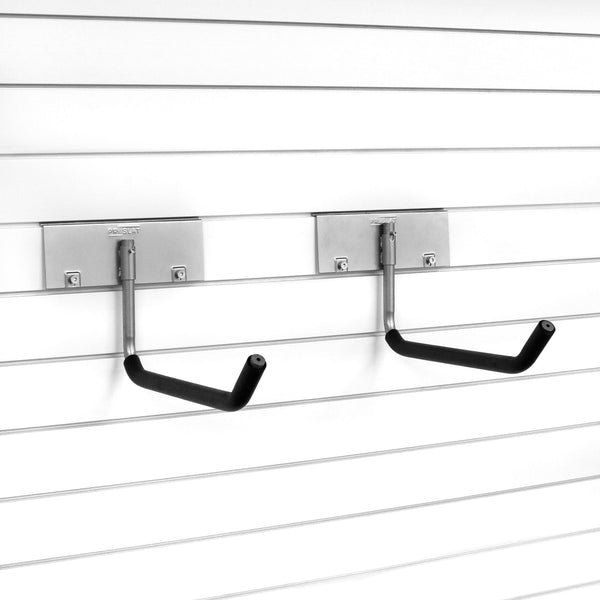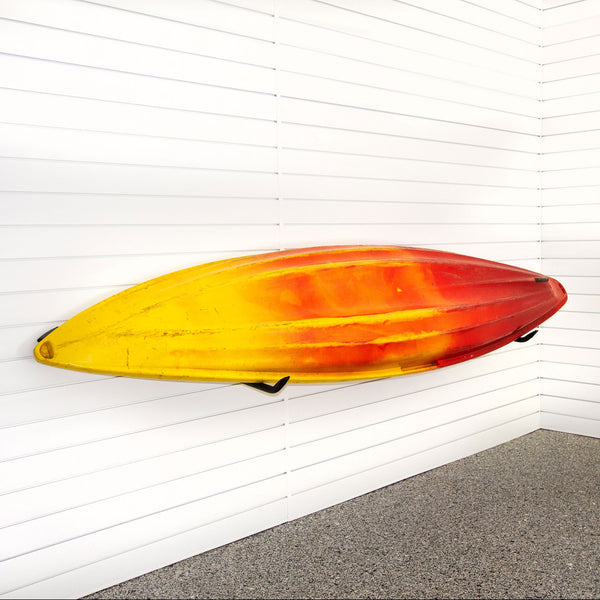 Model #10034
Maximize your floor space with the Proslat Kayak J Hooks, designed to easily mount your kayak onto the Proslat Slatwall.
Weight bearing capacity: 75 lb/ hook. Heavier items should be stowed closer to the wall with lighter weight items near the tips for proper weight distribution.
What's included:
Features:
Fits exclusively on Proslat and Evolia Slatwall
75 lb / hook
Ideal for hanging Kayaks horizontally
Hooks can be spun flush to the wall
High grade steel. Silver powder-coated finish for increased resistance
Easy to hang and clean
J hooks
Very good item.
One suggestion for improvement: make the height of the vertical tube adjustable. I plan to do this by using a hose clamp to adjust the height of the vertical portion. Much better.