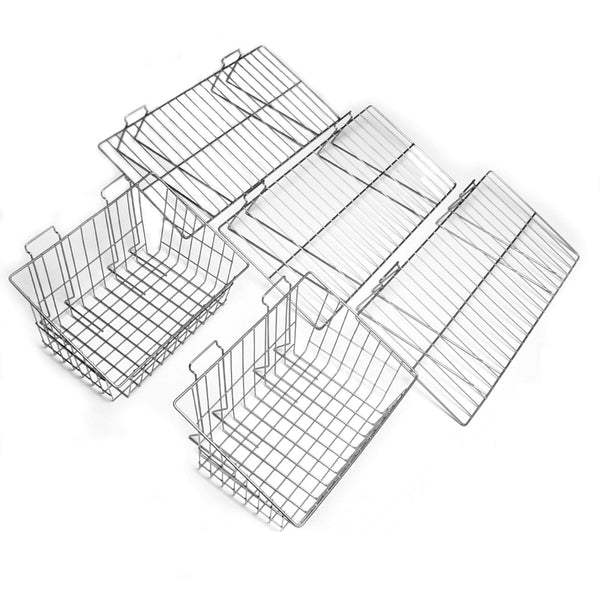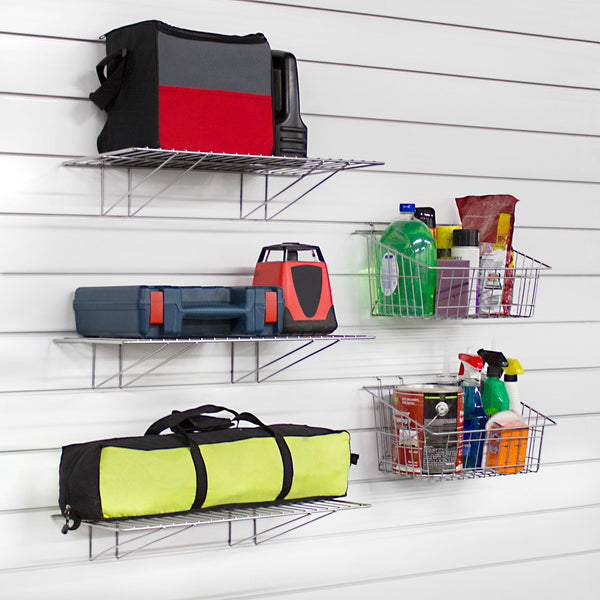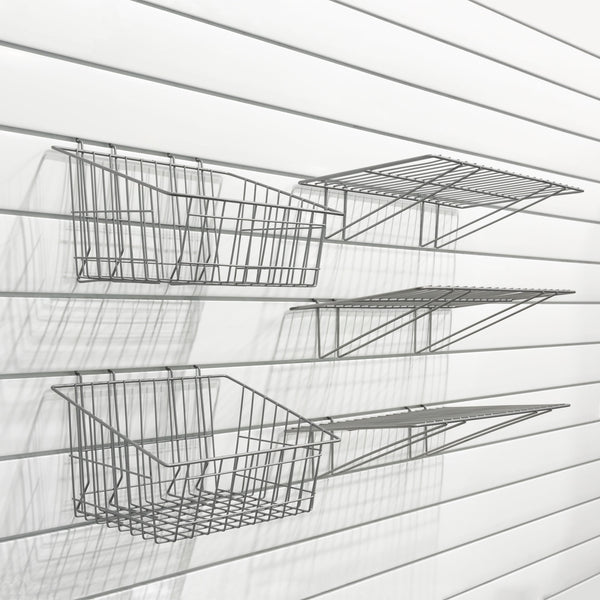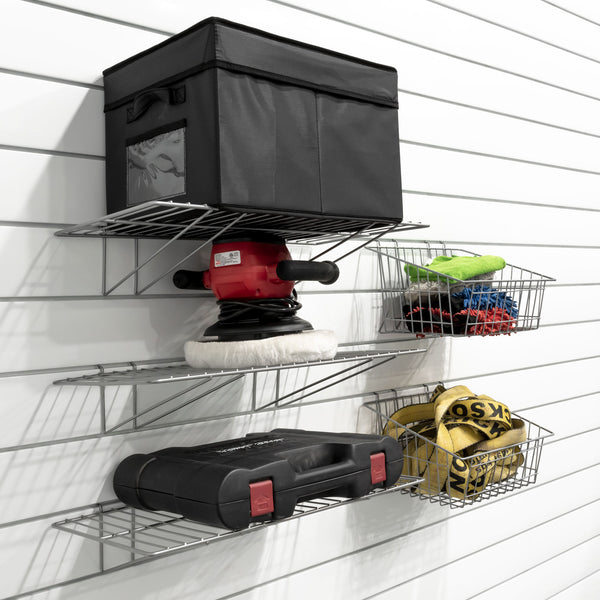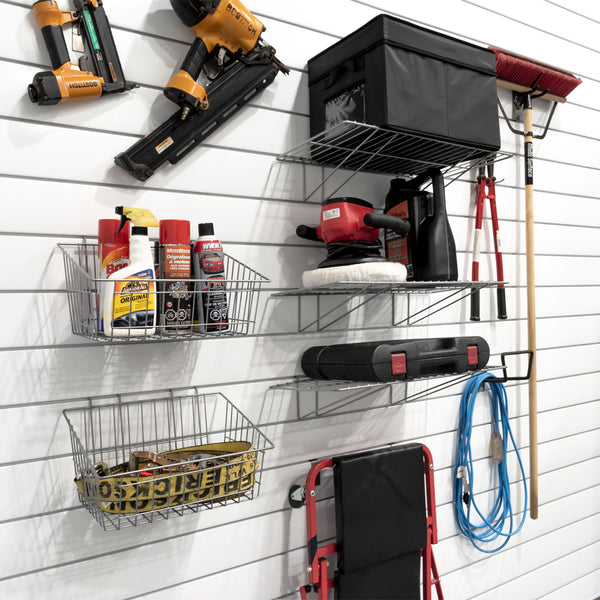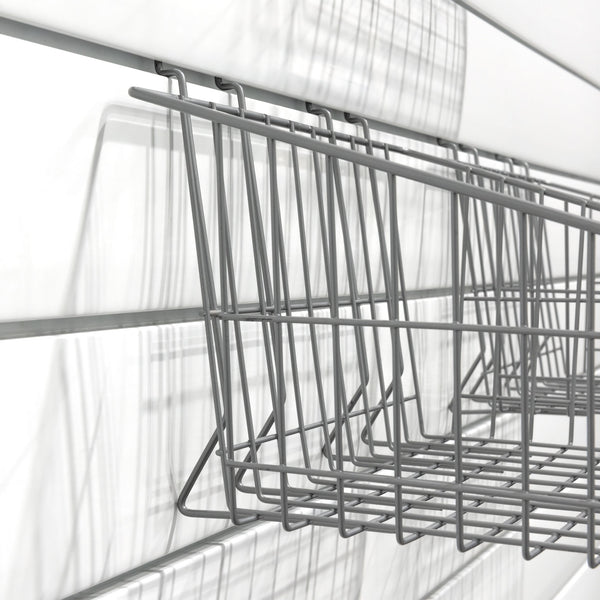 Model #11003

Proslat's metal shelf and basket kit was designed to give you optimal storage solutions all within a value-added package. This duo is lightweight, high capacity, with rounded corners for safety.
What's included:
2 x Metal Basket (

15 L x 8 H x 11 D in.

)

3 x Metal Shelf (12 in. x 24 in.)
Fits exclusively on Proslat and Evolia Slatwall
40 lb. (18 kg) weight capacity
Ideal for garage and home
Silver powder-coated finished for increased resistance
Easy to hang and clean
Slot wall Tool organizer
Easy to install, looks great, lots of options for hanging tools and garden equipment
WHAT A SCAM!
The baskets are fine. They came in a case directly from China...however, you people in Canada took out more than half of the contents (other hooks and clamps) that were clearly marked on the colour label !! So you clearly took advantage and are able to make 2 or even 3 sales with the Promo that the Chinese offered you, but you didn't offer your own clients.
Our home burned to the ground and when we rebuilt our garage, we covered all the walls with Proslat (we had another US supplier before) and we bought 47 sets of panels and each one came with a "free" box of assorted hooks so we are not short of hooks.
But really, you are very cheap! And our previous US product holds 75 pounds and not 30 like your stuff! But our Insurance company bought Proslat thinking it would match what we had and it doesn't!
Hi Jeffrey.
Thank you for your review. I am sorry to hear that you are disappointed with your purchase/ products.
The reason why the packaging you received showed more items on the label is because we order our ultimate bundle kits (item #11009 which is available to purchase as the full kit online). These ultimate bundle kits are composed of two sell-able items #11004 - 20 piece hook kit and the #11003 - Shelf and basket kit. When we receive the 11009's we split the inside contents to the two items referenced. This saves us on shipping costs when importing our hooks, which in-turn allows us to offer more competitive pricing. You purchased an 11003, and received the 11003 complete. We offer all 3 items to customers who want the items (11009, 11004, and the 11003). We are not taking advantage of our customers or trying to deceit our customers. I am sorry to hear that you feel that way. It is definitely not our intention.
Our PVC Slatwall is made in Canada, and can hold 75 lbs per sq.ft. If your Slatwall is only supporting 30 lbs it is likely not installed correctly.
I will give you a call today to discuss this in more detail.
Thank you,
Proslat
SAVE $20 Shelf and Basket Kit
Great product
Great product simple install