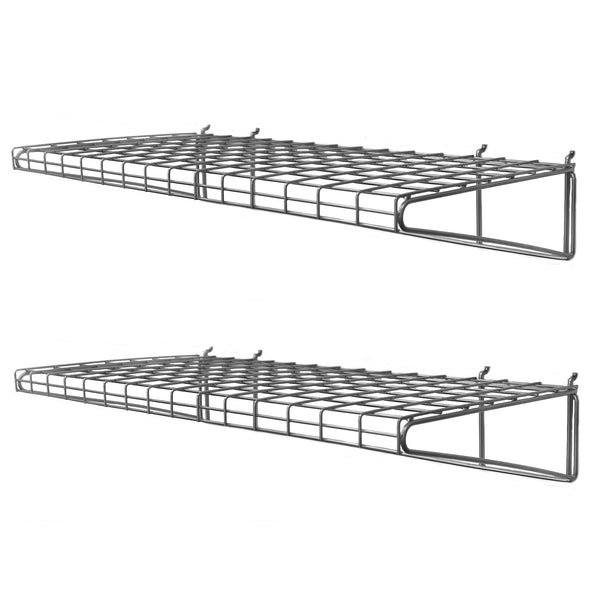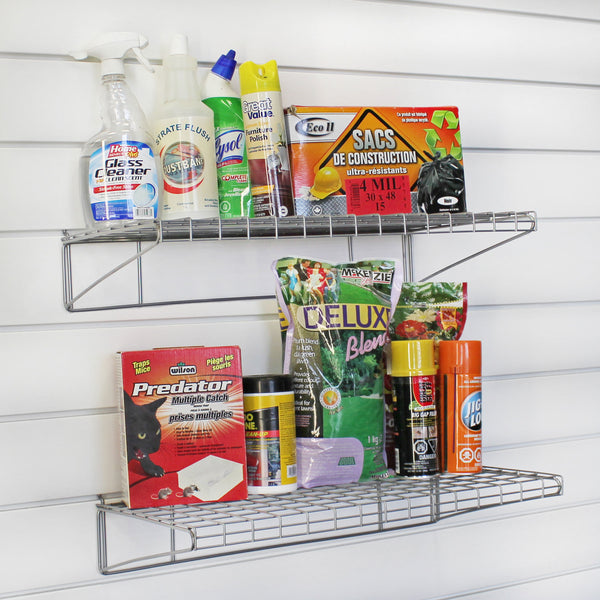 Model #13018

Ideal for keeping buckets, gardening or paint tins off the floor.



What's included:
2 x Metal Shelves (24 in. x 12 in.)
Fits exclusively on Proslat and Evolia Slatwall
40 lb. (18 kg) weight capacity
Powder coated in Proslat silver for increased resistance
Easy to hang and clean

Dimensions: 24 in. W x 12 in. D
24 in. Metal Shelf – 2 pack
Proslat -simple and easy
Not really a DIY guy, but installing my 4x8 Proslat walls was pretty simple.
24 in. Metal Shelf – 2 pack
24 in. Metal Shelf – 2 pack