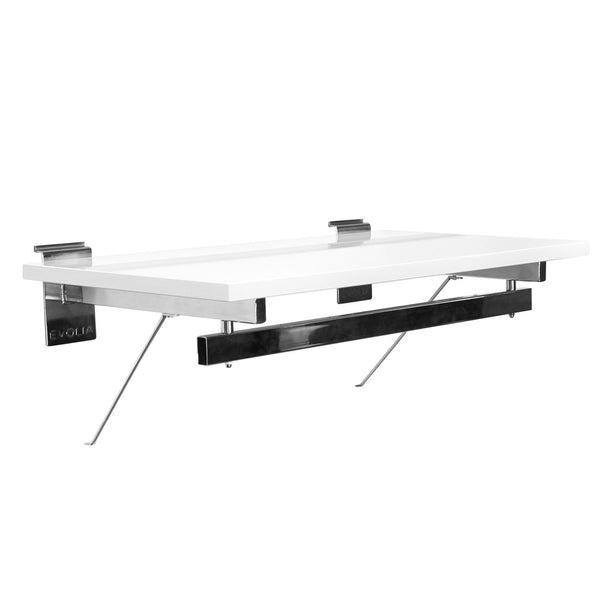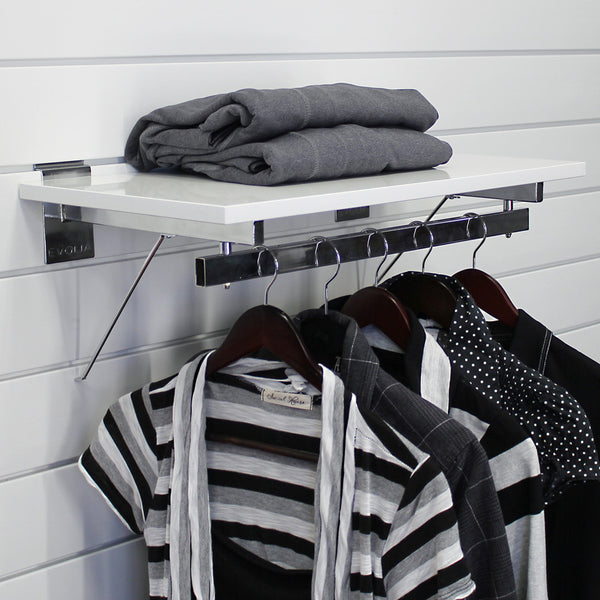 Model #39101K

Ideal for small spaces or for those who need to re-configure on a frequent basis, this fashionable combination provides instant flair to your storage. Evolia 24 in. shelf and hang rail combination includes 2 shelf support brackets, 1 – 24 in. hang rail, and a high quality MDF matte finish shelf.

What's included:

1 x 24 in. matte white shelf

2 x support bracket (chrome)

1 x 24 in. hang rail (chrome)

Fits exclusively on Proslat and Evolia Slatwall

100 lb. (45 kg) weight capacity
Ideal for home, closets, and retail stores.
Easy to hang and clean

Shelf Dimensions: 24 L x 3/4 H x 14 D in.