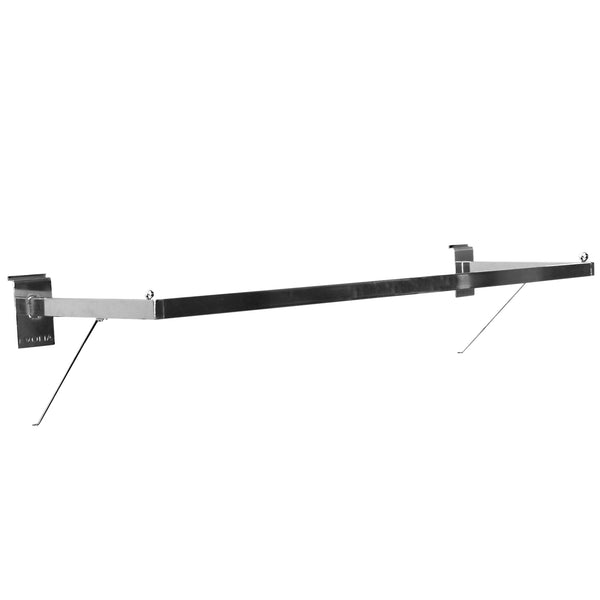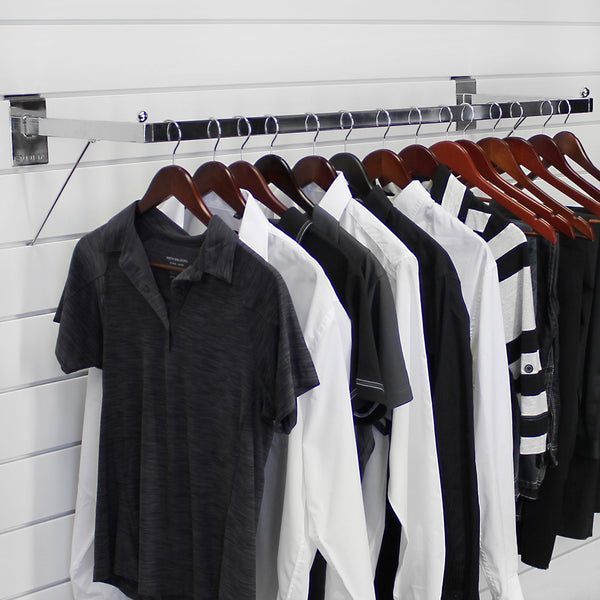 Model #30020

From the Evolia line, the 48 in. U-bar offers style and functionality in a sparkling chrome finish. The U-bar is typically used in small spaces and when a shelf is not needed.
What's included:
 Fits exclusively on Proslat and Evolia Slatwall

60 lb. (27 kg) weight capacity 
Ideal for home, closets, and retail stores
Heavy-duty steel with chrome finish
Easy to hang and clean


Dimensions: 48 L x 6 H x 14 D in.