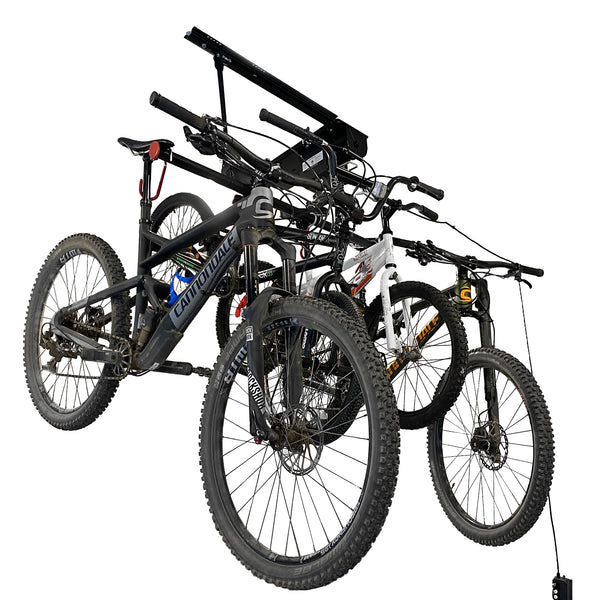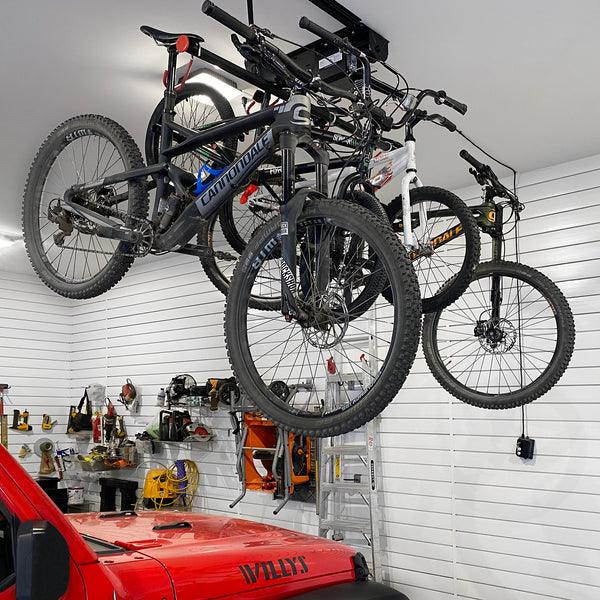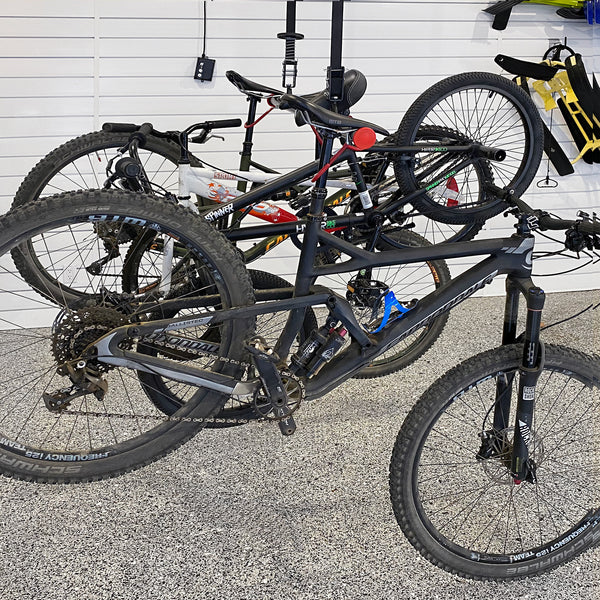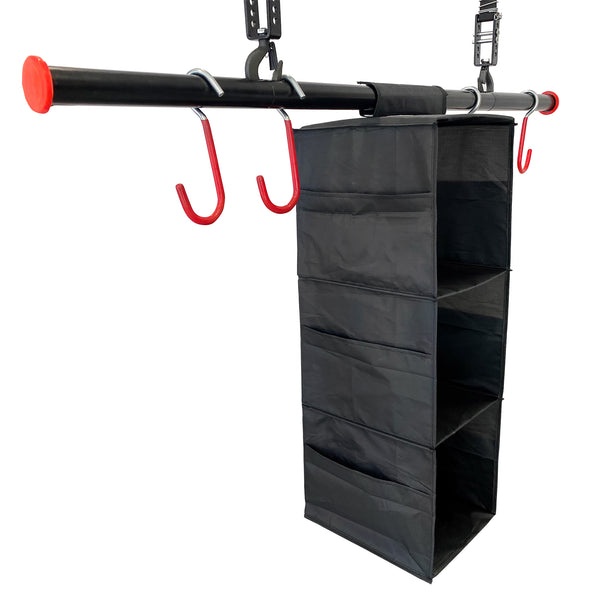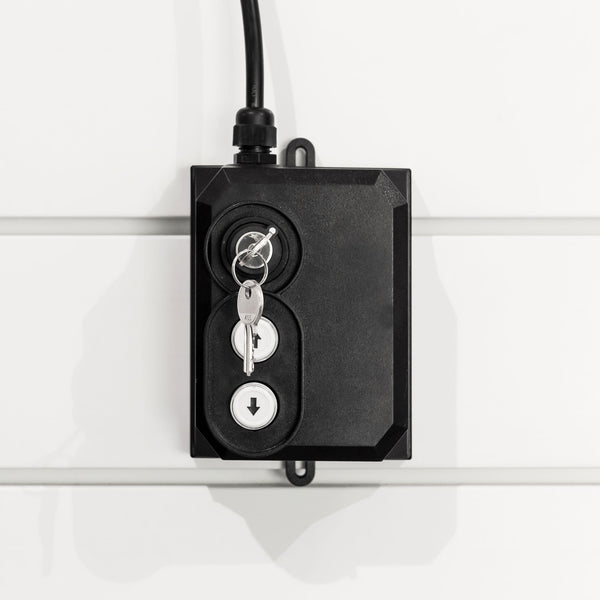 Model #68224K
The beloved Garage Gator bike lift now comes in a compact size, for up to 4 bikes. Get your bikes and gear off the ground and raise it to the ceiling securing your equipment and giving you back your sought-after garage space.
The compact 4 bike lift is simple to use and with the push of a button you can access your gear: bikes, shoes, helmets, even golf equipment! The compact 4 bike lift also comes with 4 golf J-hooks which gives you the option of hanging golf gear making this lift versatile for your active lifestyle.

What's included:
Hoist motor with hand control switch
Motor mounting parts
Pulley system
48 in. lift/hook bar
4 x Golf J-hooks
4 x Bike J-hooks
1 x Shoe organizer
Key lock for safety and limited access
Installation hardware
Features:
Weight Capacity: 220 lb.
Bar Width: 48 in.

Lifting Height: 12 ft.
Lifting Speed: 30 ft./min
Strap Width: 32 mm
Strap Length: 12 ft.
Motor: Electric 460 W 3/5

 

HP
Voltage: 120V/60HZ 3.9 AMPs
Accommodates 9-15 ft. ceilings
Designed for indoor use
Dimensions: 12 W x 48 H x 16 D in.
Take control of your clutter with Garage Gator and store:
Bicycles and bicycle equipment

Golf gear and accessories

Sports equipment

Garage Gator Bike Lift
Shipping package arrived complete and without damage. Installation instructions were well done and actual installation gave confidence that the lift was secure to the ceiling. I am using it to lift two Rad e-bikes that weigh approx 50 lb each. To maximize lift height, I am using the long hooks provided and attaching them where the rear frame comes to the seat post. The lift bar is long enough that I can add our bike rack to it for winter storage. Would like to add a photo to this review but no spot for it. Dave Harrison, Welland
Got someone elses order - updated
Originally I had given a one star rating and this is what I wrote as a review: "Not what I ordered at all."
What I ordered is now on its way and will be here in a few days.
I bumped my rating up to five stars because of the excellent customer service I received to rectify the situation. If the product is half as good as the service I will be really happy.
Kudos to Sara for smoothing everything out.
It is our pleasure, Tommy. We aim to provide the best customer service possible, and I am sure you will be pleased with the products as well. All the best, feel free to reach out if you have any questions.
Great and solid material
Very solid material. Easy to
Install. Directly on studs without need for Gypse. Easily installed with a great final look
As advertised
Works well - does the job