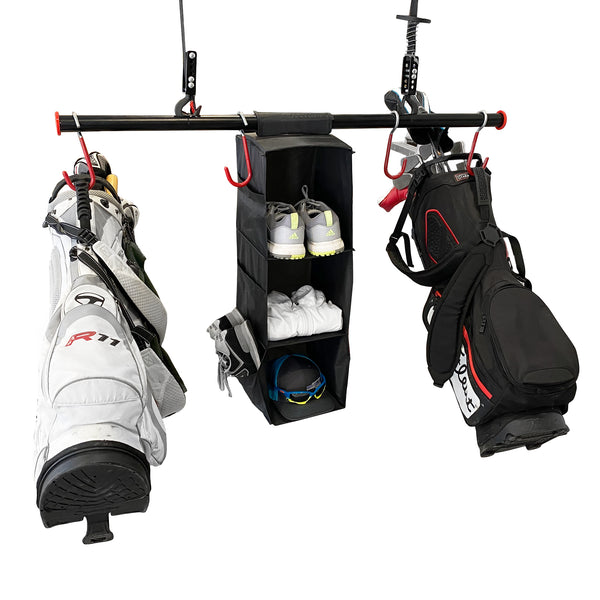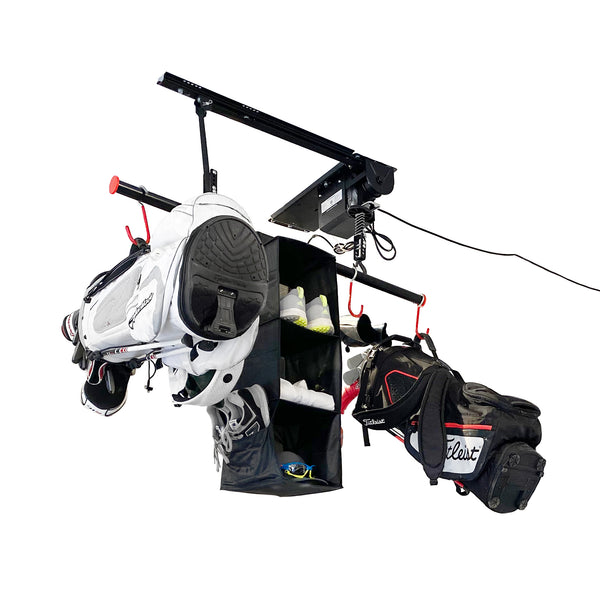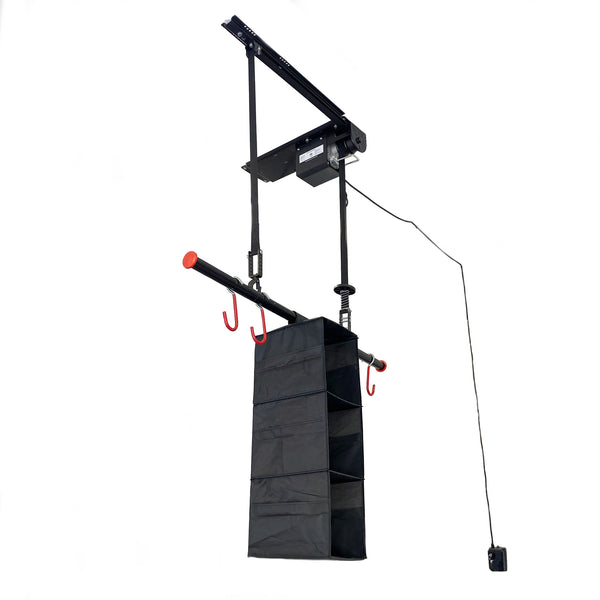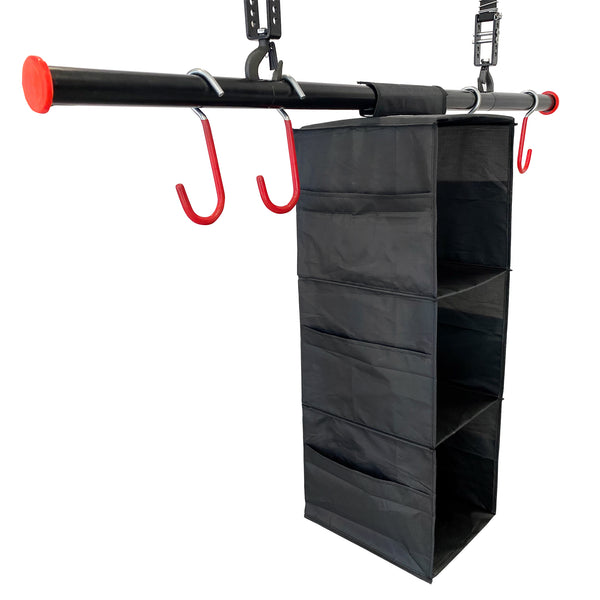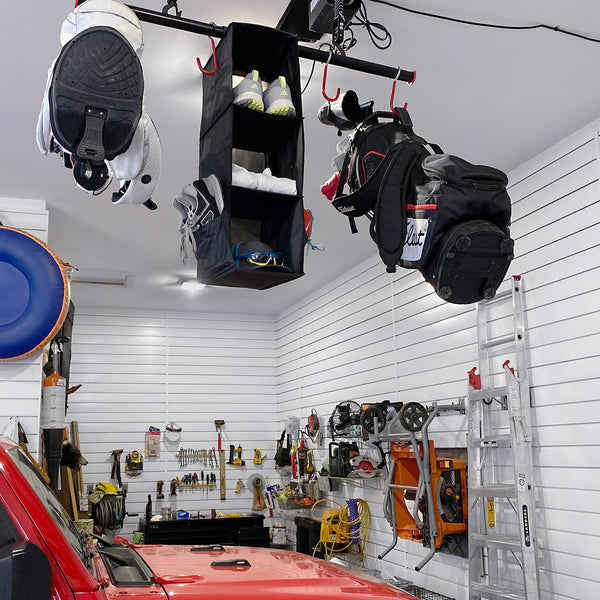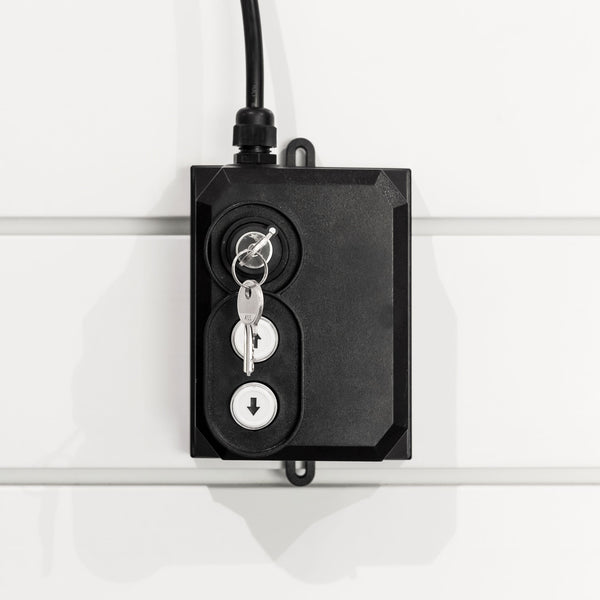 Model #68223
Your golf gear deserves proper storage away from clutter and possible mishap. The Proslat Garage Gator Golf Storage Lift will securely get your valuable gear organized for safekeeping all while maximizing floor space in your garage.
The golf lift is simple to use and with the push of a button you can access your gear; bags, shoes, balls, even bikes! The Golf lift also comes with four bike J-hooks which gives you the option of hanging bikes making this compact lift versatile for your active lifestyle.

What's included:
Hoist motor with hand control switch
Motor mounting parts
Pulley system
48 in. lift/hook bar
1 x Shoe organizer
4 x Golf J-hooks
4 x Bike J-hooks
Key lock for safety and limited access
Installation hardware
Features:
Weight Capacity: 220 lb.
Bar Width: 48 in.

Lifting Height: 12 ft.
Lifting Speed: 30 ft./min
Strap Width: 32 mm
Strap Length: 12 ft.
Motor: Electric 460 W 3/5

 

HP
Voltage: 120V/60HZ 3.9 AMPs
Accommodates 9-15 ft. ceilings
Designed for indoor use
Dimensions: 12 W x 48 H x 16 D in.
Take control of your clutter with Garage Gator and store:
Golf gear

Bicycles and bicycle gear

Sports equipment

Seems to work well, time will tell
This is an upgrade from the previous galvanized cable machine I had previously. Hopefully it lasts a bit longer than the last one.