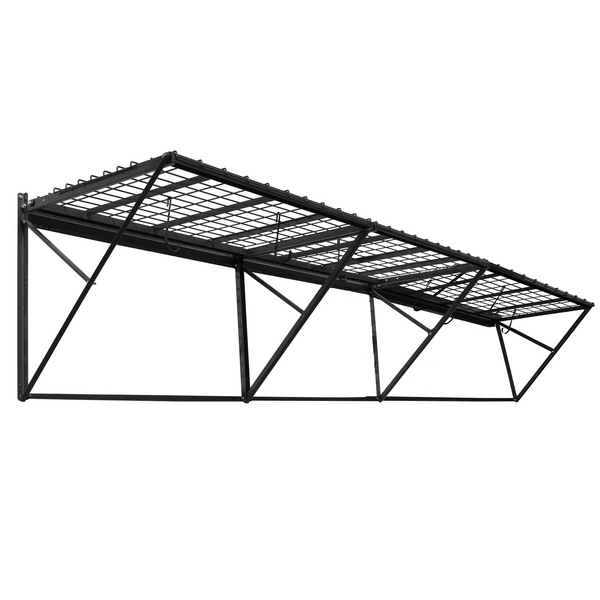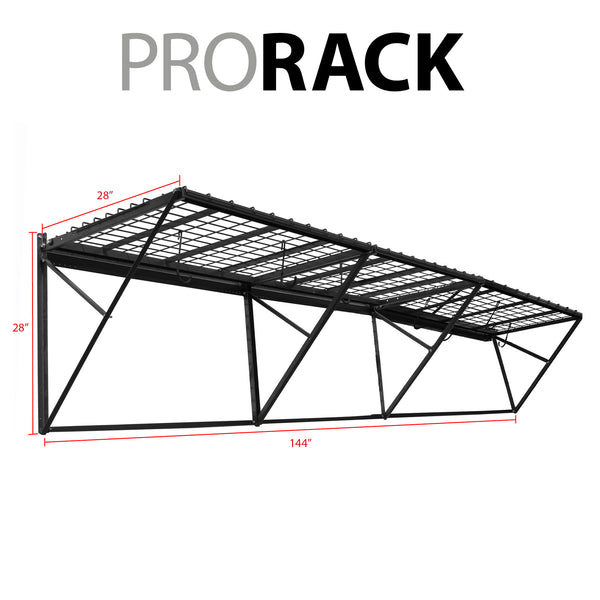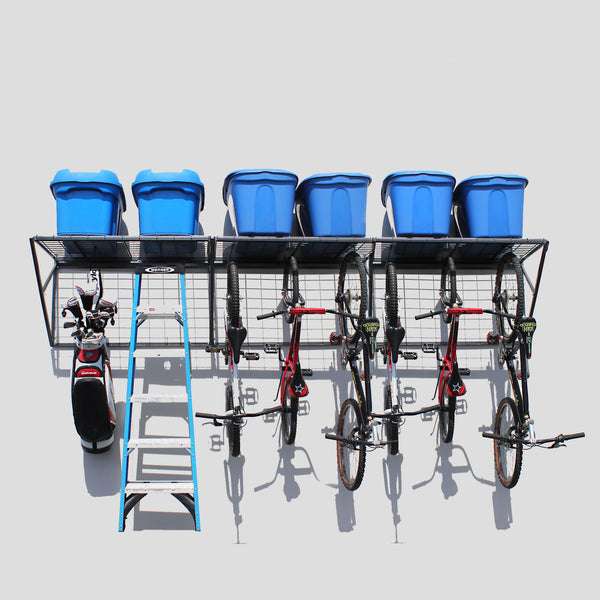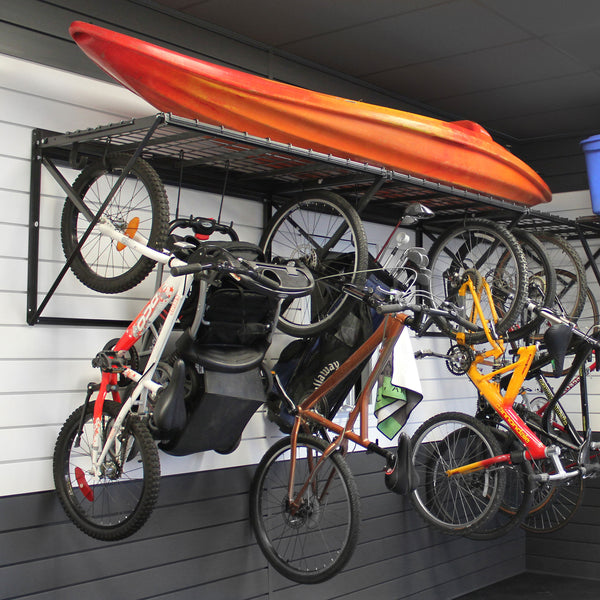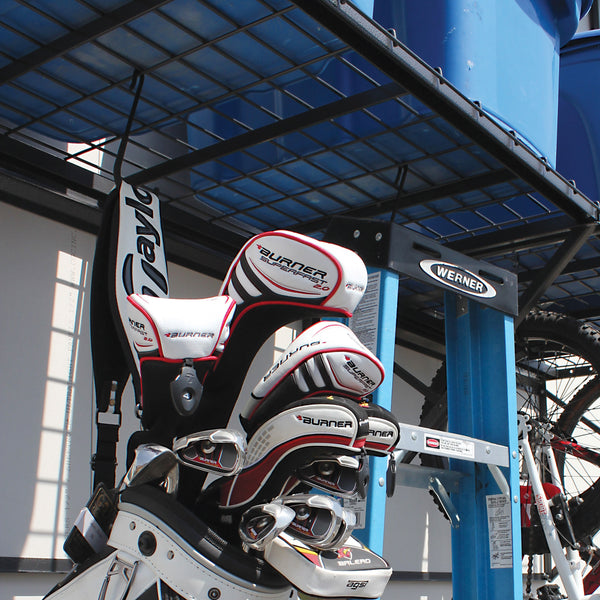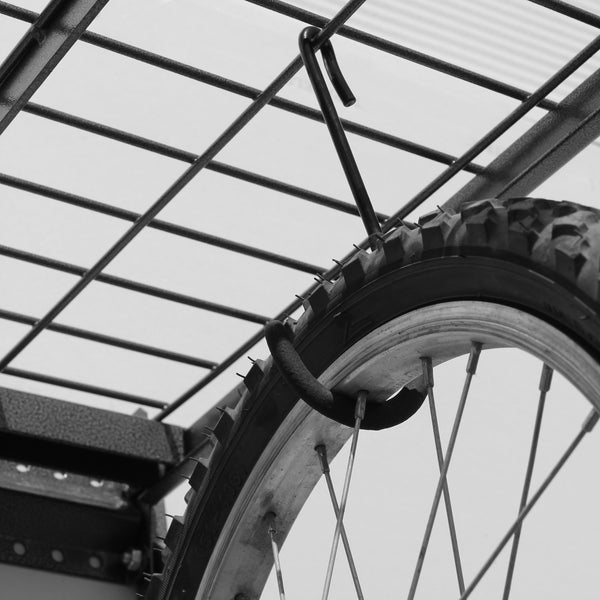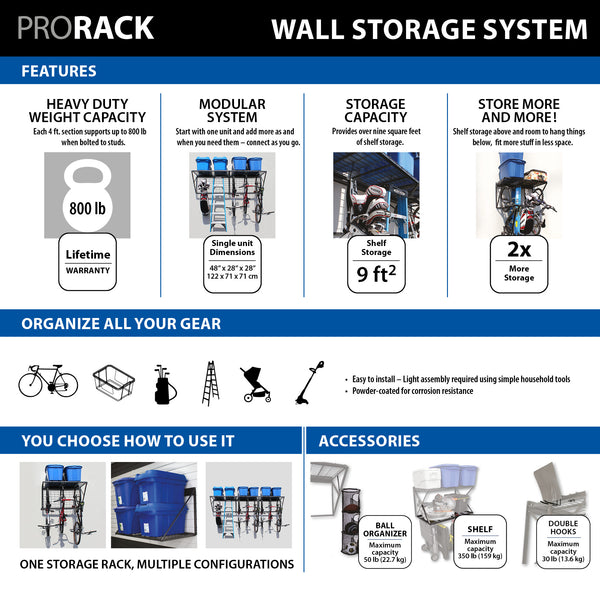 Model #60012K

Proslat's heavy-duty ProRack is designed to provide maximum storage without loss of floor space. Our patent-pending design delivers functional storage for bulky items on top and the ability to hang items below. Built to last, our ProRack holds up to 800 lb. when properly mounted directly to studs. Easy installation means there's no need to struggle with overhead mounting.
The ProRack is modular, you can buy this item as a 4 ft., 8 ft. or 12 ft. configuration. Add 4 ft. extension as needed.
What's included:
3 x 4 ft. ProRack's

9 x 5 in. S hooks

9 x 12 in. S hooks

Hardware & instructions
ProRack can be mounted directly to studs

800 lb. (363 kg) weight capacity installed to studs (per section)

Heavy-duty welded steel with a powder coated finish for years of durability

Corrosion-resistant baked paint with hammered finish
Some assembly required.

12 ft. section dimensions: 144 in. L x 28 in. H x 28 in. D 
Hi Gregory,
Thank you so much for providing feedback on your experience with our products and for uploading a photo. Looks great!
Have a great day,
It worked so well we just bought another 12 foot
Nice product
Very sturdy and straight forward to install. Really nice product
Hi Gary,
Thank you for sharing your positive feedback on our product. We're thrilled to hear that you found it to be sturdy and easy to install.
We take great pride in creating products that are both durable and user-friendly.
Thank you for choosing our products!
The Proslat Team
Pro rack
Good product, installation and instruct were also good.
Great
Installation was easy. Cutting was easy. Looks great. 4 stars because 2 4x4 sections ended up about 3" less height than 2 8x8 sections. Luckily they are on opposite side of a door so it is not super notable. Will re submit review after the winter as there is no allowance for contraction/expansion.