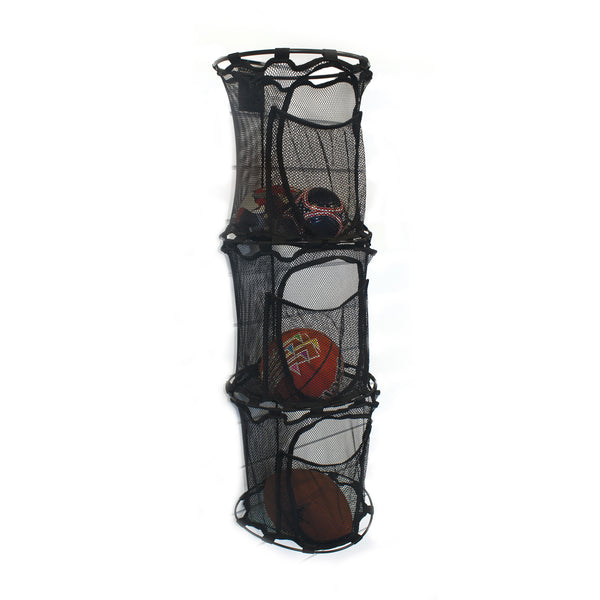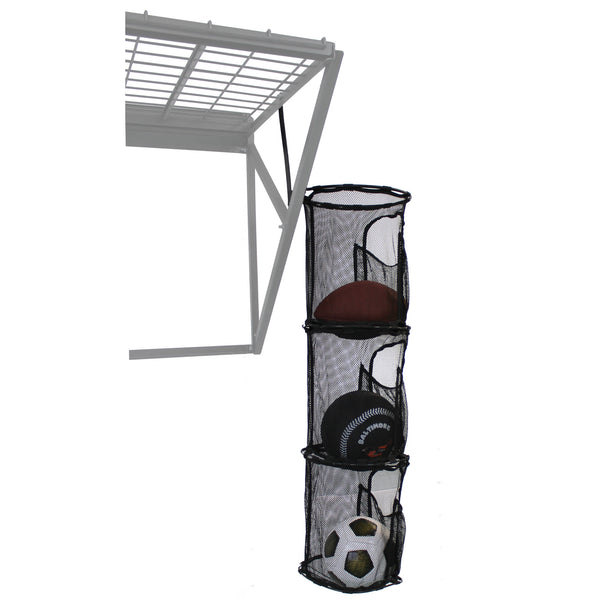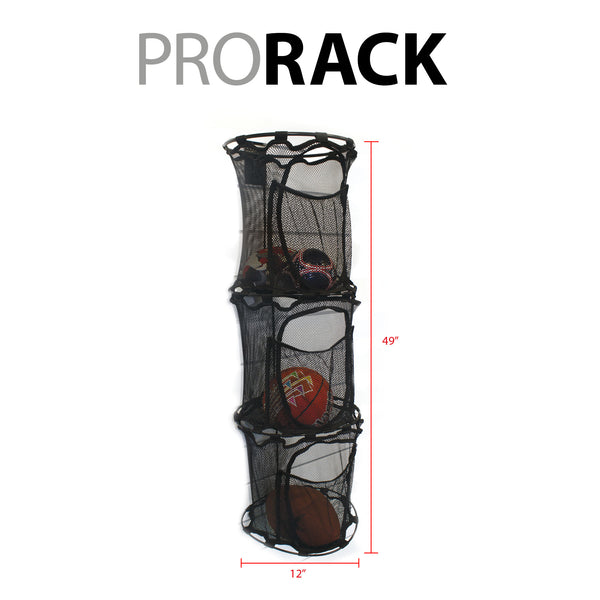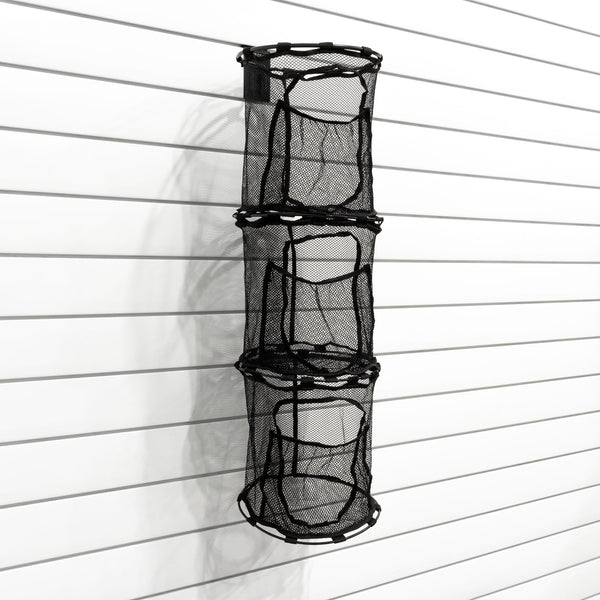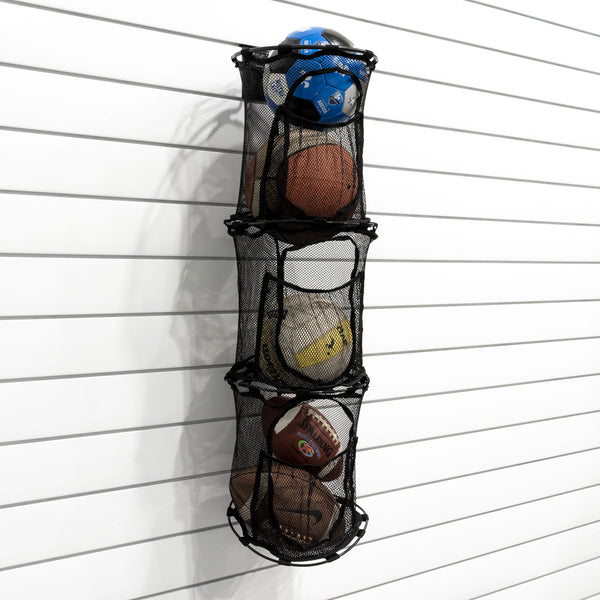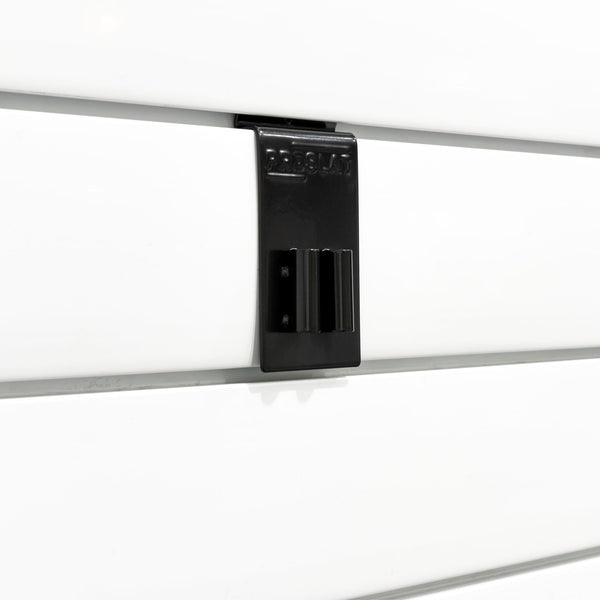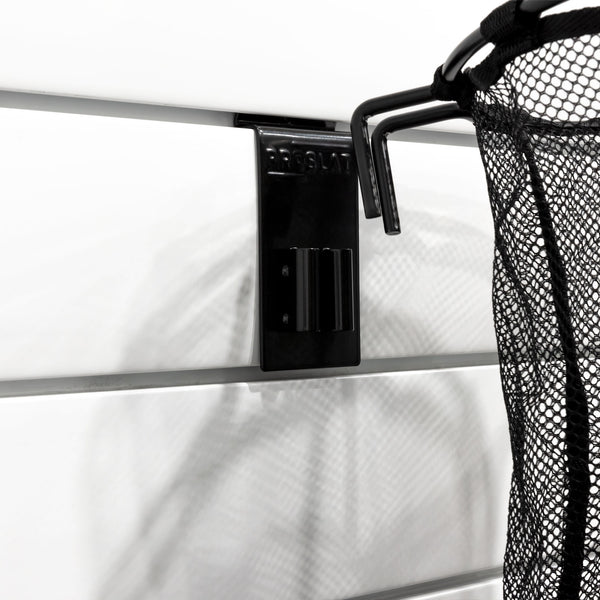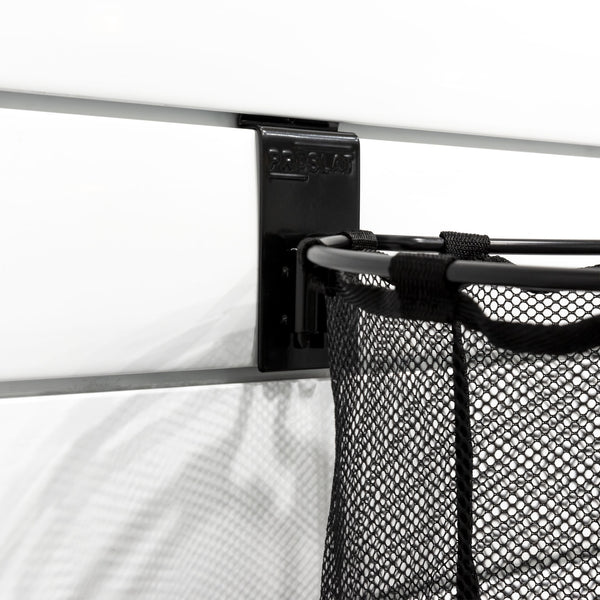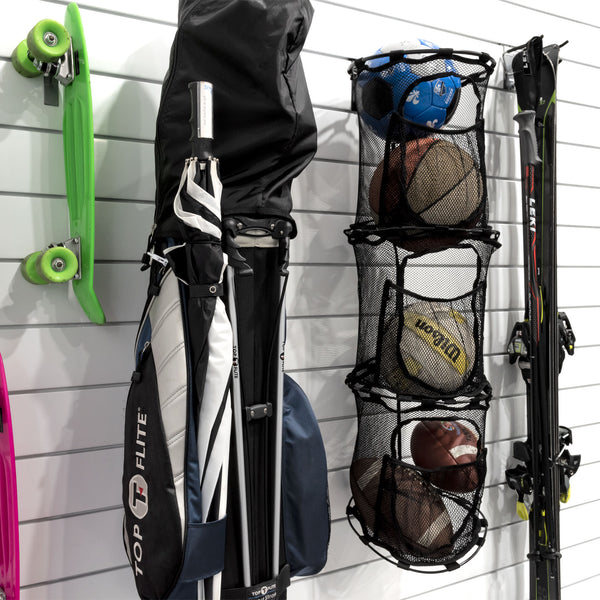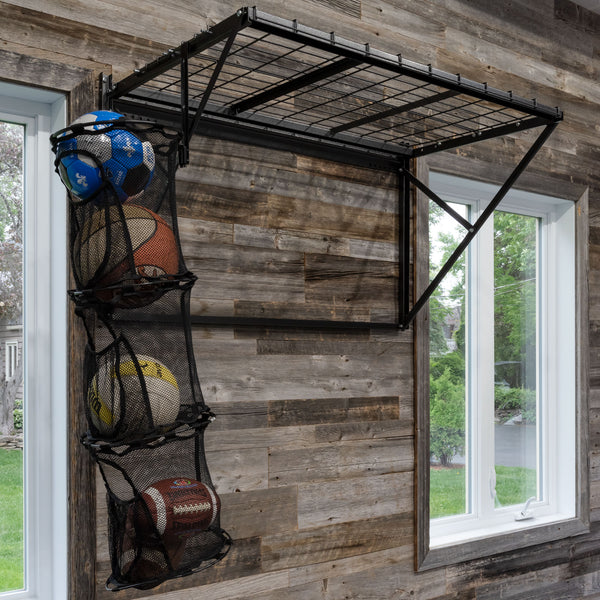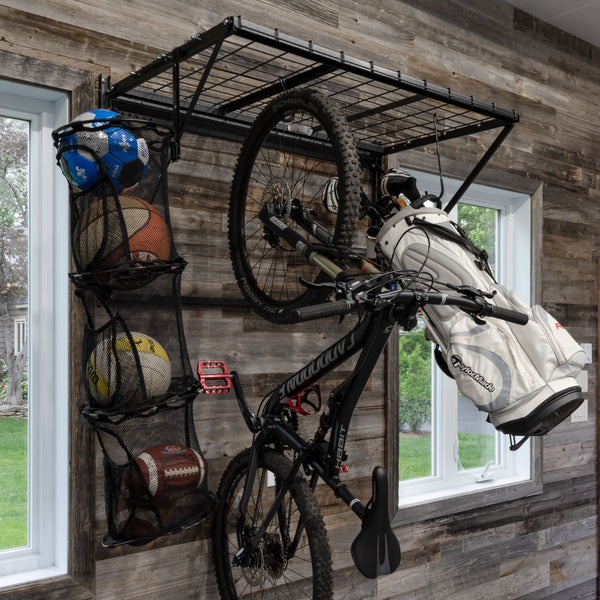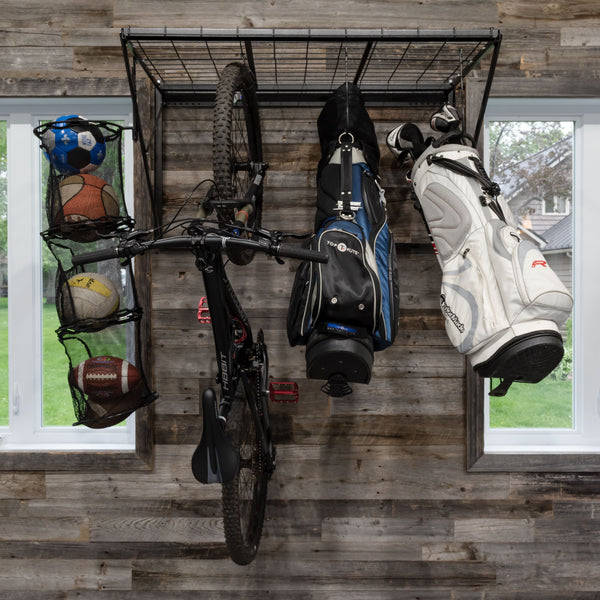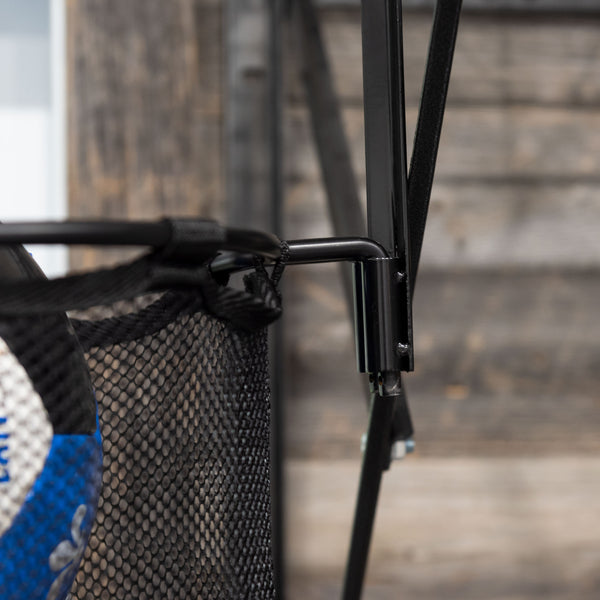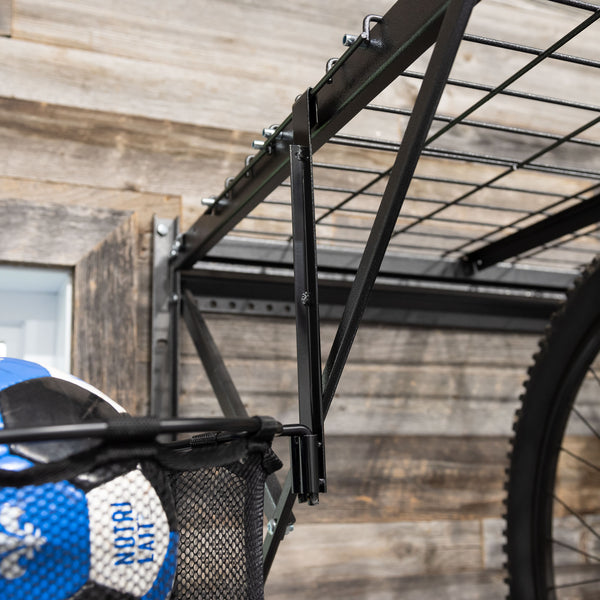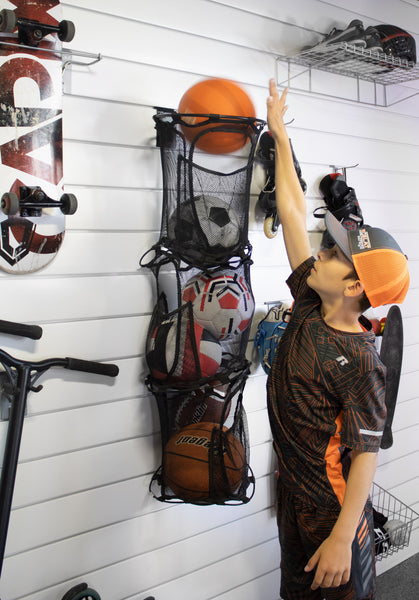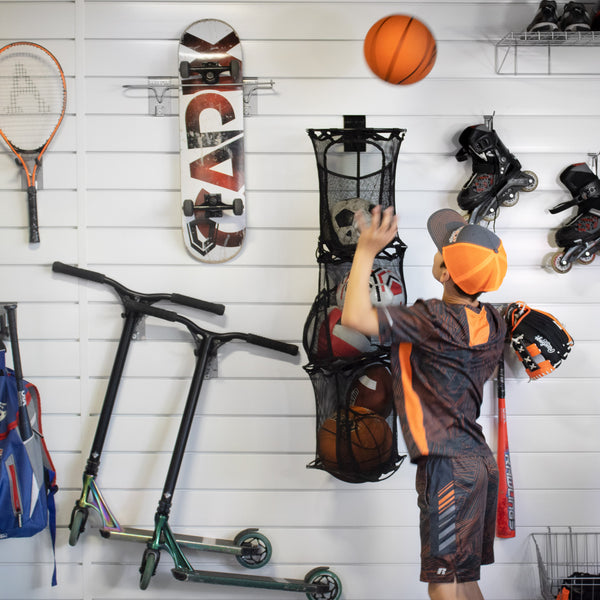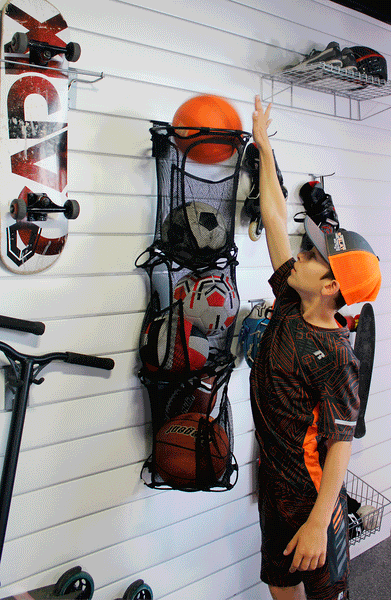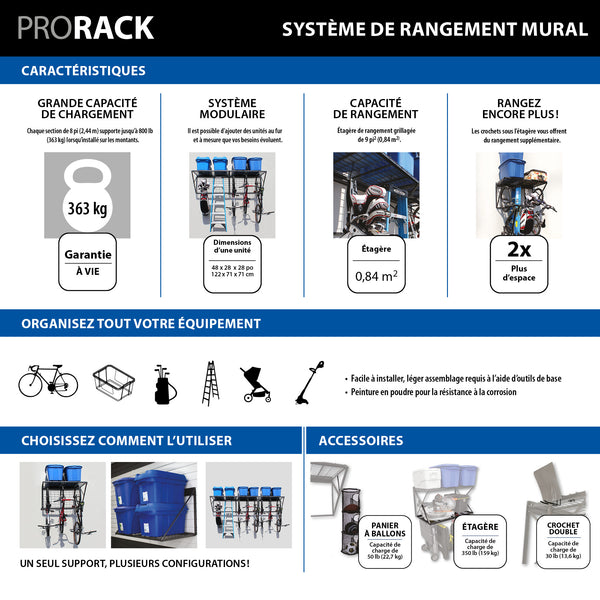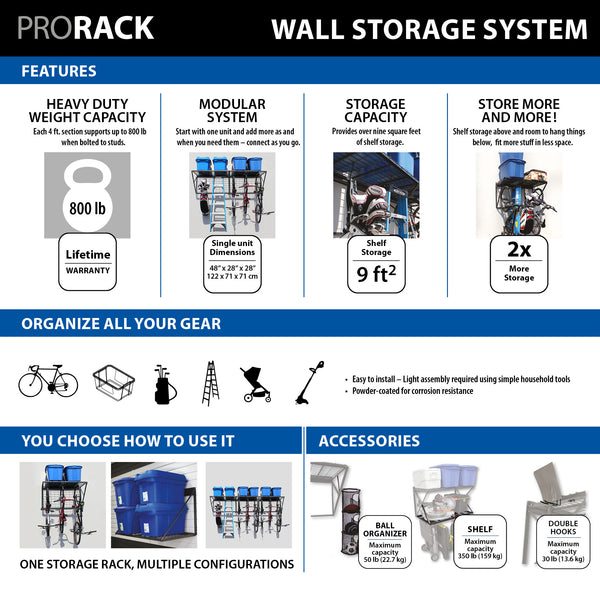 Model #63023

Simply clip your basket on to the side of your ProRack or hang it from your Proslat slatwall for space to contain sports gear in one neat location with easy access and visibility. 
What's included:
1 x ProRack & Slatwall Ball Organizer
Brackets for both ProRack and Proslat installation
Please note that large basketballs and soccer balls (adult size) do not fit into the openings. They can only be placed in the top tier.
Fits exclusively on Proslat ProRack and Slatwall
30 lb. (13.6 kg) weight capacity
Nylon mesh construction with three easy access compartments
Easy to hang and clean


Dimensions: 49 L x 12 W x 12 D in.
Smaller than expected
The ball organizer is not as large as it appears, it seems to be constructed well.
Ball Organizer – ProRack and Slatwall
Practicle
My wife bought this to keep kids toys under control. Soccer balls, volleyballs, footballs, frisbees, tennis balls, baseballs, softballs & wiffle balls. Unfortunately the basketball really only seems to be accessible in the top compartment, but I have zero complaints about this. It keeps me from tripping over them when I go out in the morning (or running over a $60 soccer ball) when I get home.