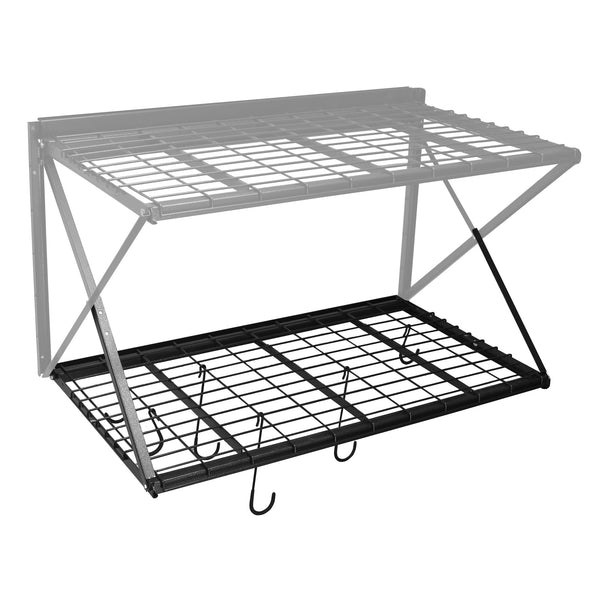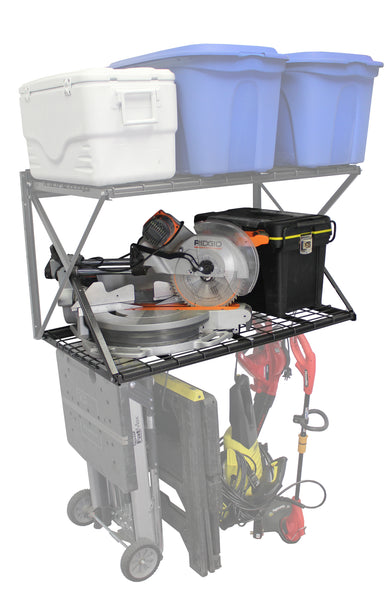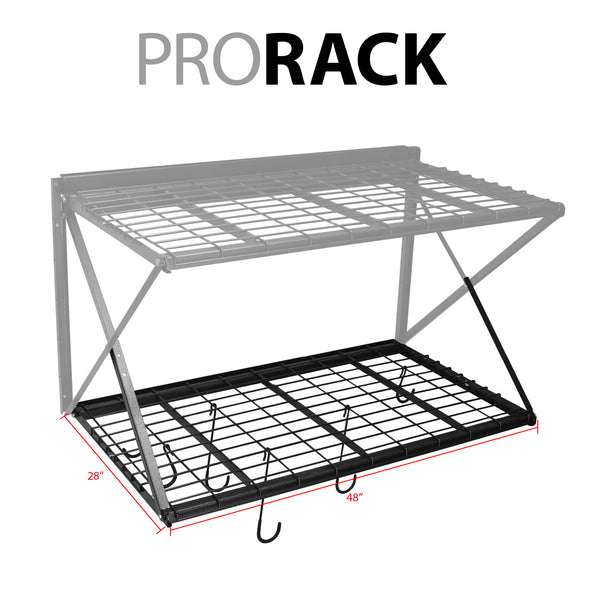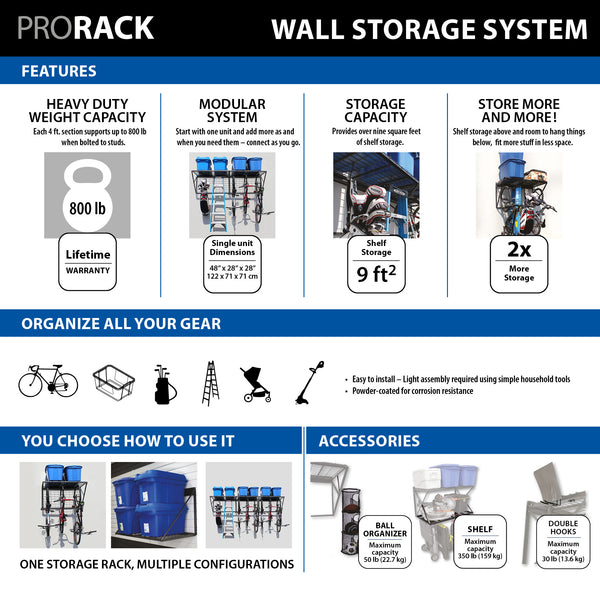 Model #63020

Equip your existing ProRack with additional shelving below for space to hold storage totes, coolers, luggage, bulky tools and more. 
What's included:
1 x ProRack Optional Shelf
Fits exclusively with Proslat ProRack

In studs — a combined 800 lb. (363kg) weight capacity when paired with Proslat ProRack

In Slatwall — a combined 350 lb. (159 kg) weight capacity when paired with Proslat ProRack

Heavy-duty welded steel with a powder coated finish for years of durability

Corrosion-resistant baked paint with hammered finish

Assembly required.

 

Requires purchase of ProRack.


Good sturdy shelf once assembled. Pieces are not built to the size they should be. Mass produced shelving unit with different pieces every time. Have a ton of these shelves and will likely continue to purchase them. Very unfortunate you have to fight the shelf to get it installed.
Rack seems solid enough. Would have preferred the rack to have been more welded together, to many bolt together components.
Shelf
Short delivery, easy to install. Very satisfy.
Excellent
Very happy with the product