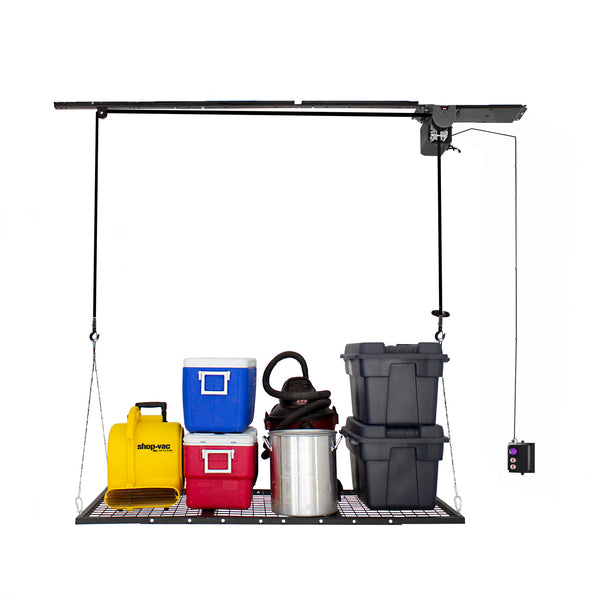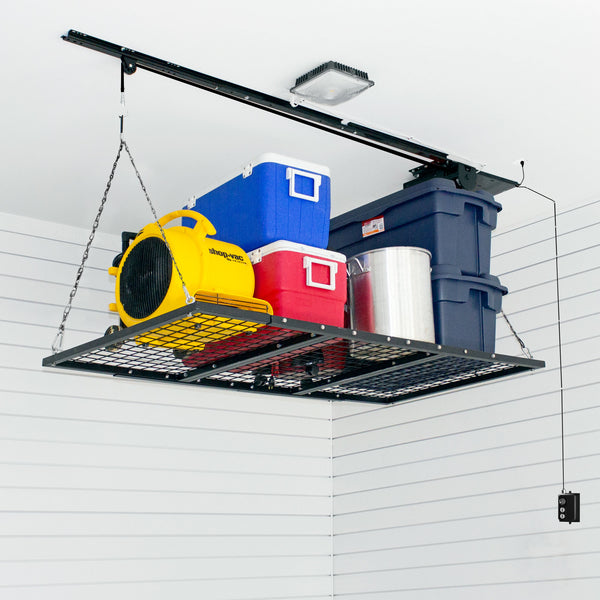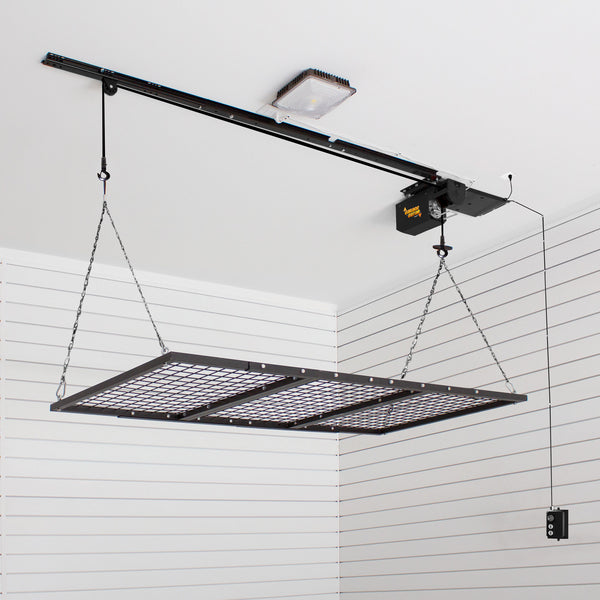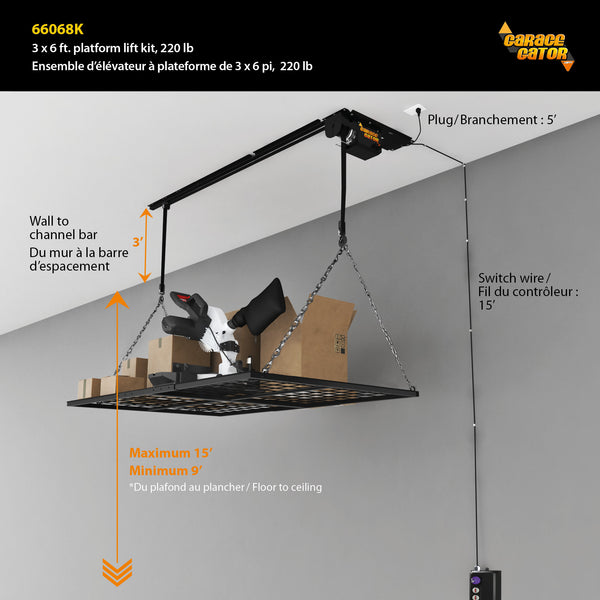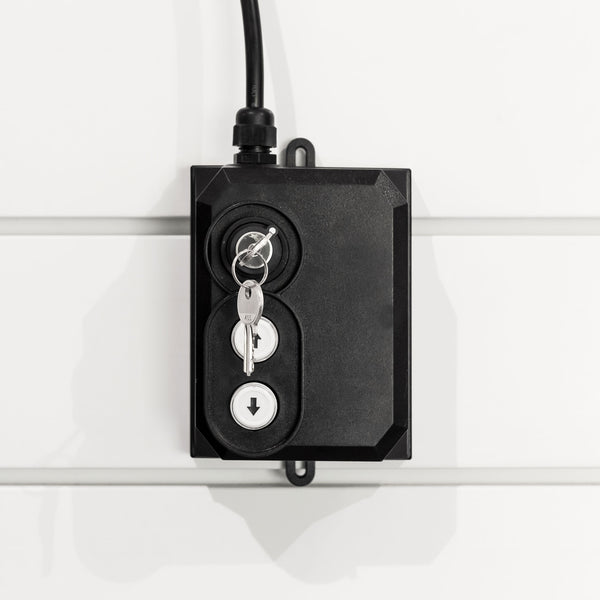 Model #66069K
Say goodbye to your ladder and store up to 220 lb. overhead with our Proslat Garage Gator platform lift. Simply load your boxes, bins, coolers, decorations and everything in between onto the platform at ground level, then press the button and your storage is up and off the floor.
A great solution for seasonal items, lawn chairs, tools, and equipment. Organizing your garage has never been easier with this Proslat Garage Gator platform lift.
The motor holds a total of 220 lb. however, the platform is 50 lb. With the Platform attachment installed you can lift up to a total of 170 lb.
 
What's included:
3 ft. x 6 ft. storage platform
Motor mounting plates
Motor hoist
Ceiling mount with channel plate
Key lock for safety
Hand control holder hook
15 ft. wired push-button controller
Ceiling mount with channel bar
Installation hardware
Features :
Design for indoor use
Weight Capacity: 170 lb. (The Platform is 50 lbs, the motor supports up to 220 lbs total)
Platform Width: 3 ft.
Platform Length: 6 ft.
Lifting Height: 12 ft.
Lifting Speed: 30 ft./min
Strap Width: 32 mm
Strap Length: 12 ft.
Motor: Electric 460 W 3/5 HP
Voltage: 120V/60HZ 3.9 AMPs
Accommodates 9-15 ft. ceilings
Remote Control Length: 15 ft.
Power cord Length: 5 ft. 
Dimensions: 108 W x 48 H x 36 D in.
 Take control of your clutter with Storage Elevator and store:
Garden equipment
Boxes
Storage containers
Holiday decorations
Outdoor furniture
Golf bags/backpacks
Coolers
Fishing supplies
Sports supplies
Winter clothes
Dry food
And more…
Garage Gator 3 x 6 ft. Platform 220 lb Lift Kit
Garage Gator 3 x 6 ft. Platform 220 lb Lift Kit
Awesome!
Just what we needed! Installation was challenging but largely because of studs in garage.
Good product easy to install.