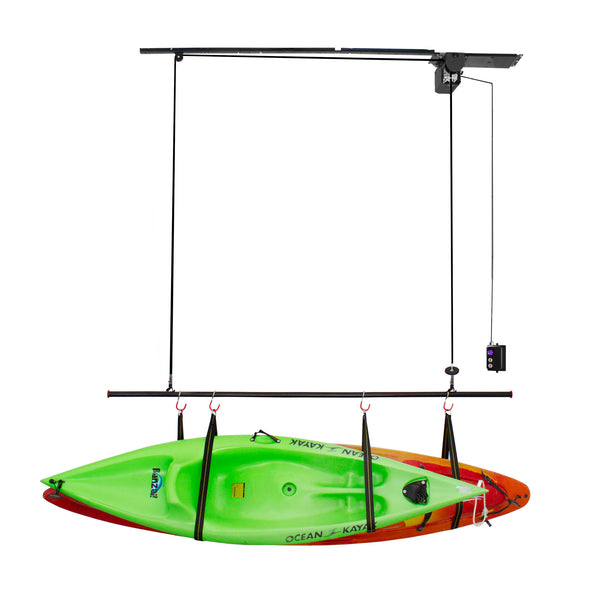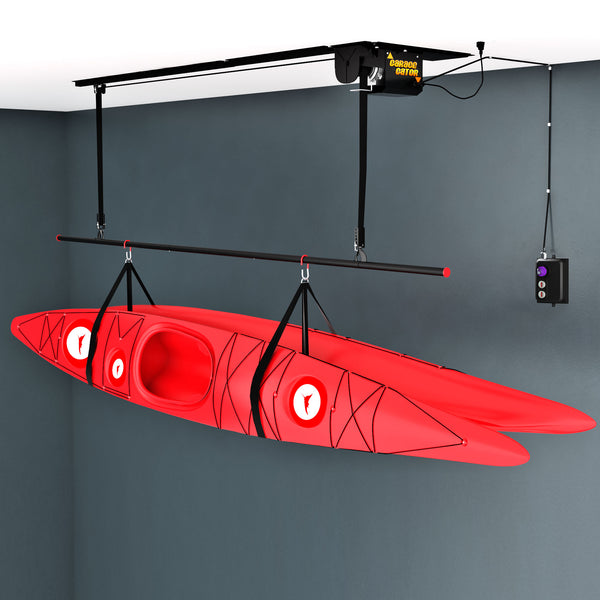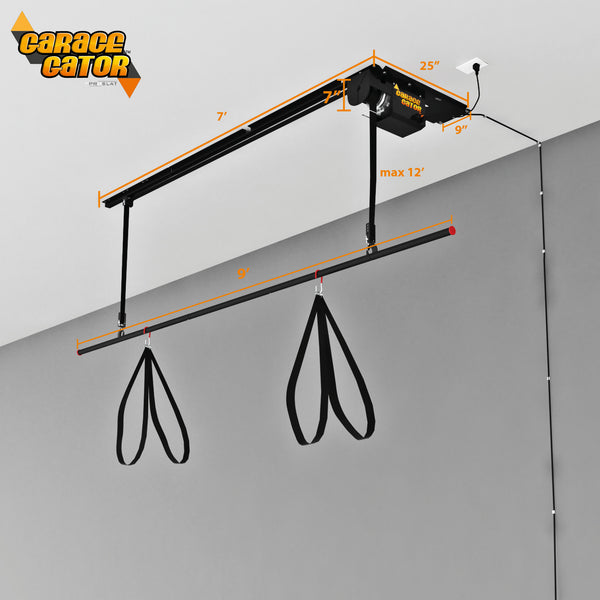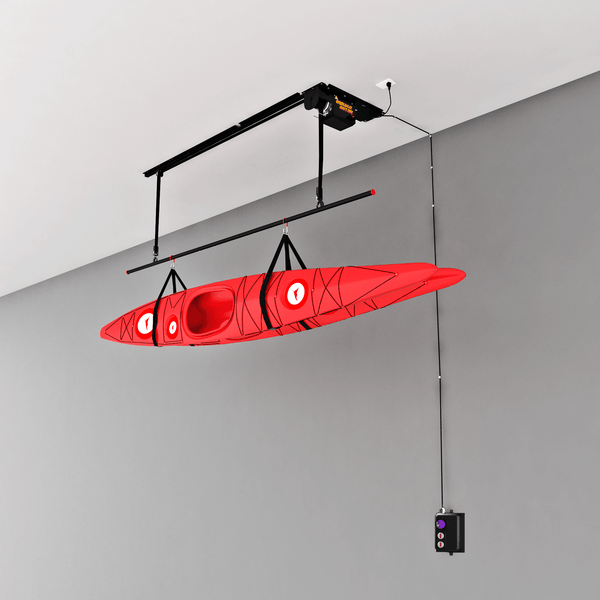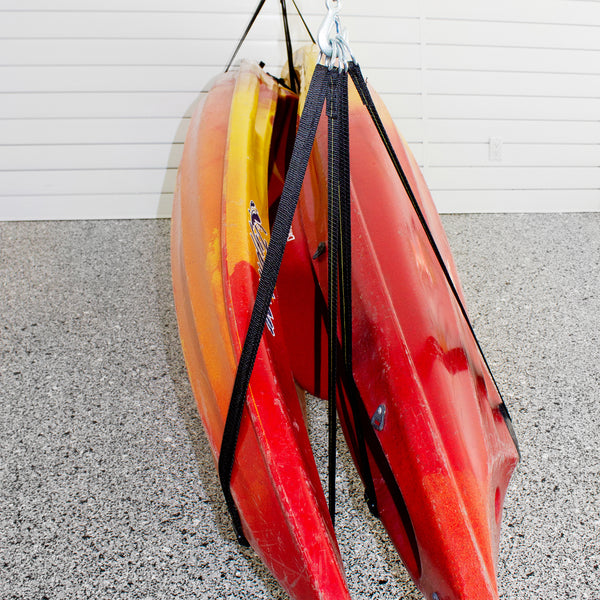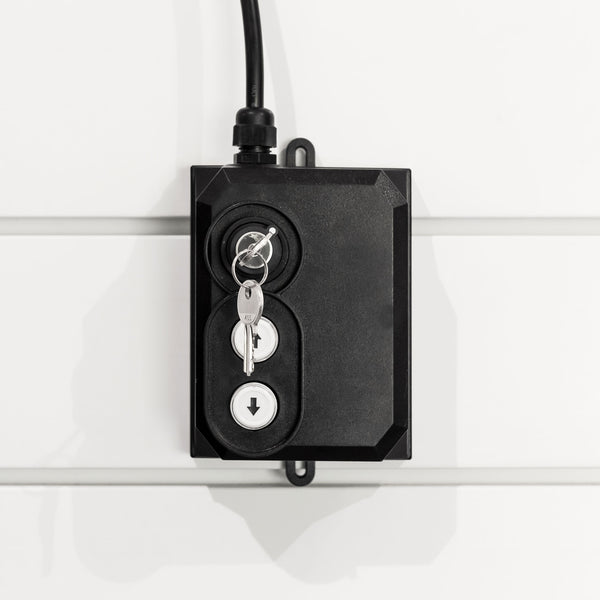 Model #66064K
The Garage Gator Dual Canoe & Kayak lift maximizes your floor space and takes the heavy lifting out of your overhead storage. With a click of a button have your large bulky items such as a Kayak or Canoe lifted up and out of the way in a matter of seconds.
Indoor kayak storage is a breeze with Garage Gator. Stop climbing up a ladder to store your bulky items. The Garage Gator lift bar lowers to ground level for you to load and secure your boating equipment. Effortlessly eliminate floor clutter– at the push of a button, securely storing your heavy items in your overhead space. The Garage Gator lift comes ready to install with all of the mounting hardware included.
What's included:
Motor mounting plates
Motor hoist
Ceiling mount with channel plate
15 ft. push-button wired controller
9 ft. lift/hook bar
8 Storage hooks
Key lock for safety and limited access
Hand control holder hook
4 Kayak or canoe strap kits (adjustable)
Installation hardware
Features:
Designed for indoor use

Accommodates 9-15 ft. ceilings
Weight Capacity: 220 lb.
Lifting Height: 12 ft.
Lifting Speed: 30 ft./min
Bar Width: 9 ft.
Strap Width: 32 mm
Strap Length: 12 ft.
Motor: Electric 460 W 3/5

 

HP
Voltage: 120V/60HZ 3.9 AMPs
Remote Control Lenght: 15 ft.
Power Cord Lenght: 5 ft.
Dimensions: 108 W x 12.5 H x 30.5 D in.
Take control of your clutter with Storage Elevator and store:
Aquantic Gear
Kayaks
Canoes
Paddle Sports Gear
Ladders
Thule boxes
Great Product
The lift is great and I hope to buy another one for other items I need to store. The issues I have though are the spacing at the top and with the hooks. My garage is only 10 feet high and the kayak(s); either tilted sideways or stored on top of each other, take up roughly 3 feet of space. The remaining 7 feet would be fine, and is fine for walking under but do not allow my truck to fit underneath (it was really close). I was able to address this by customizing one of the brackets and having 2 new hooks made.