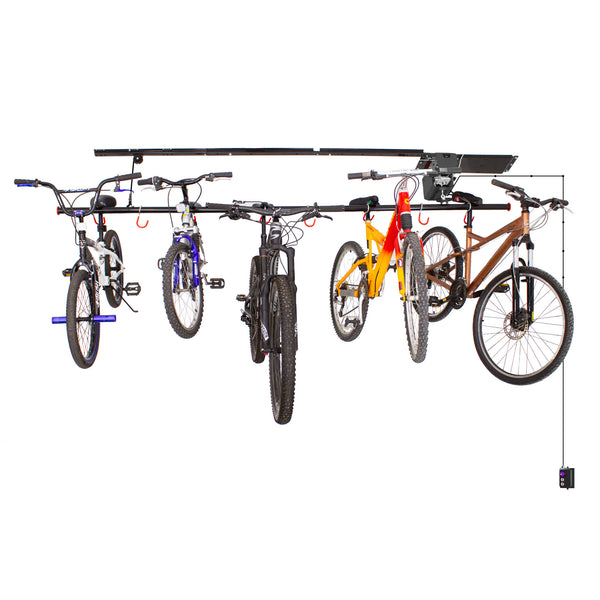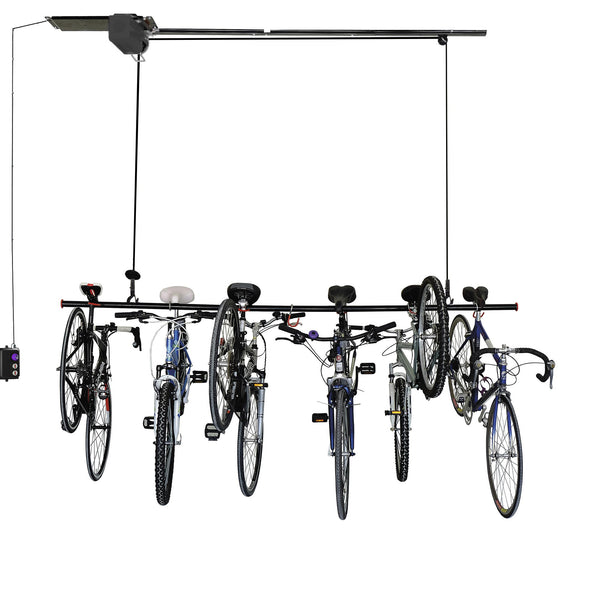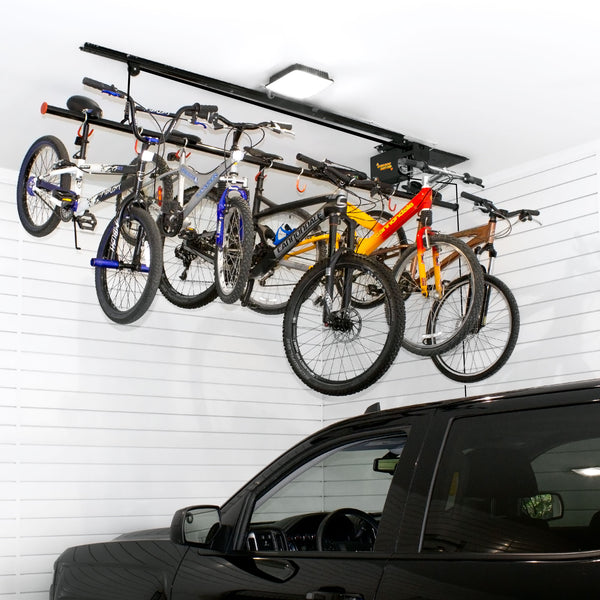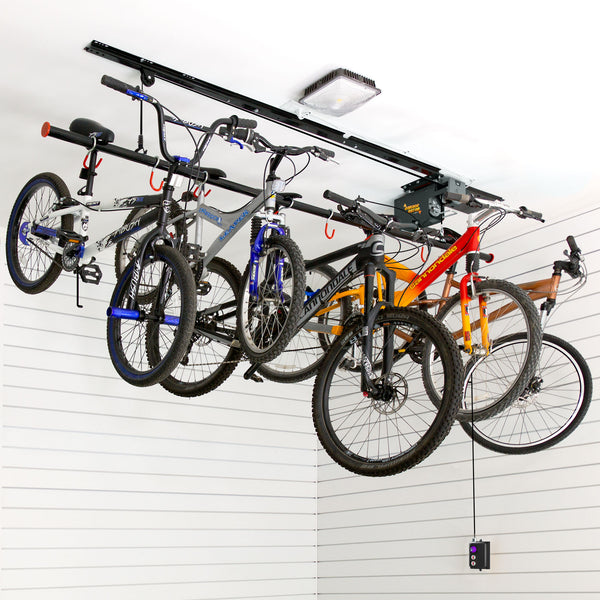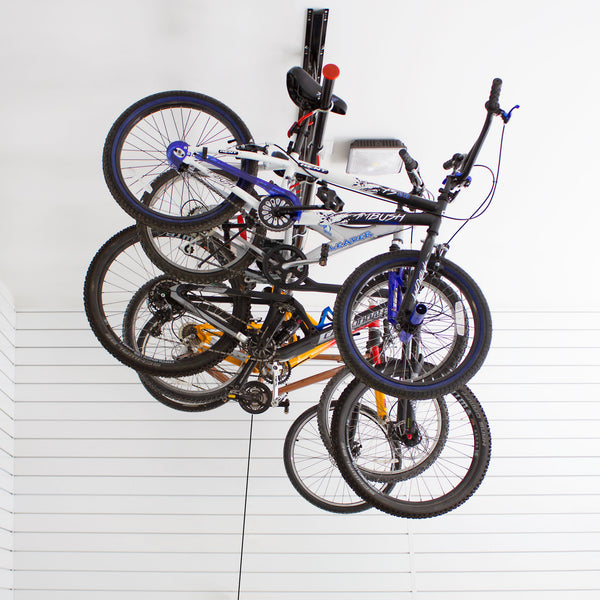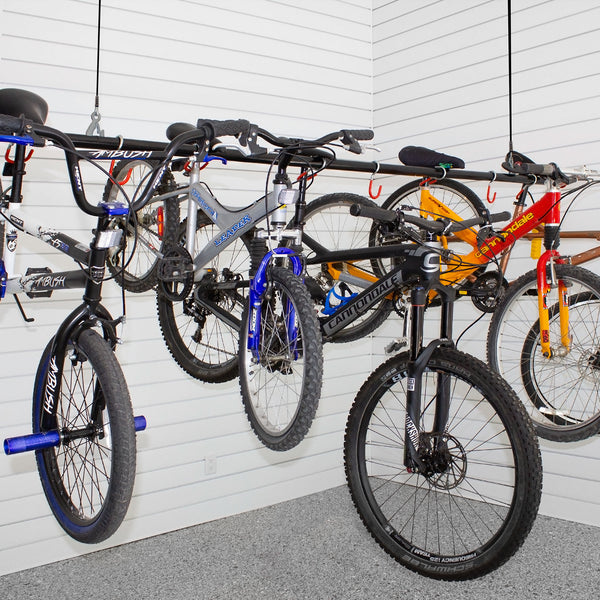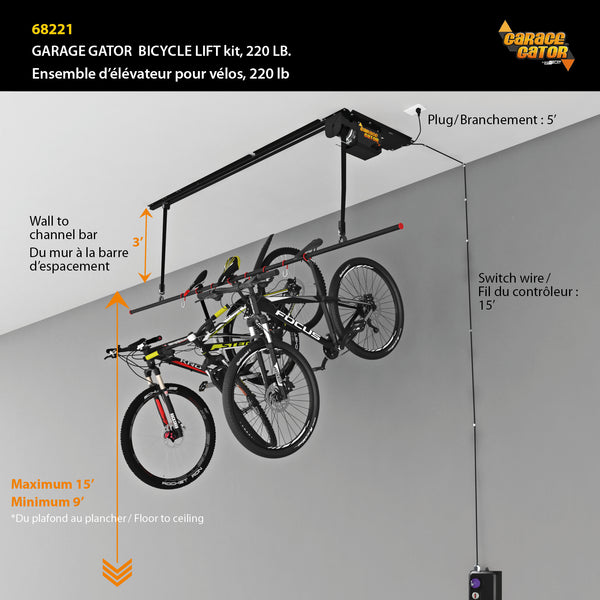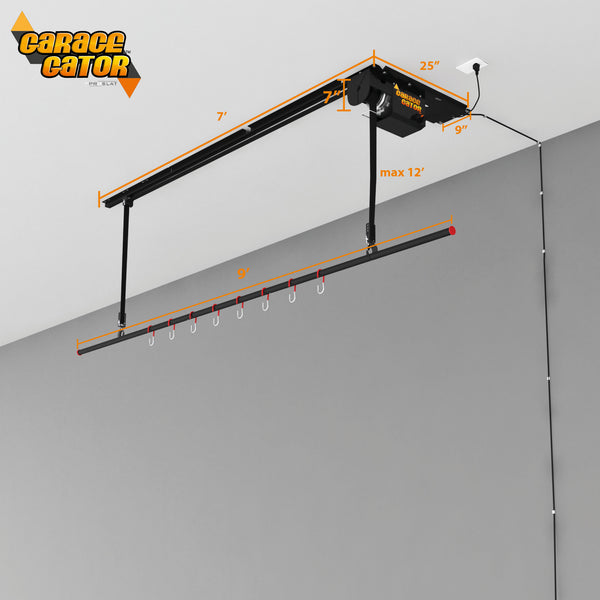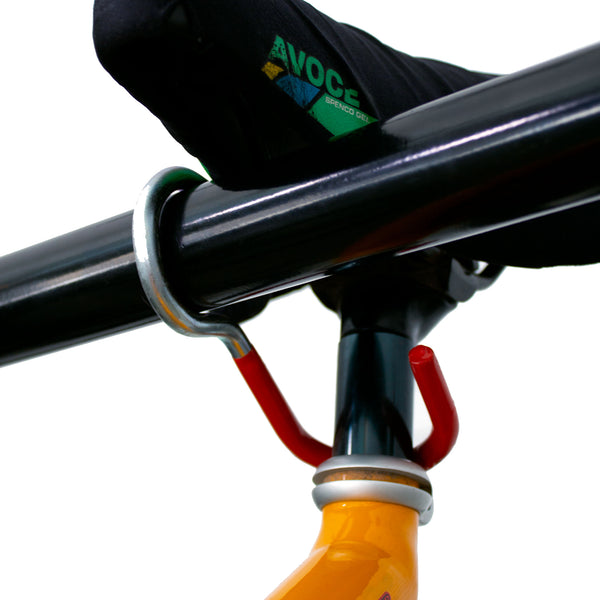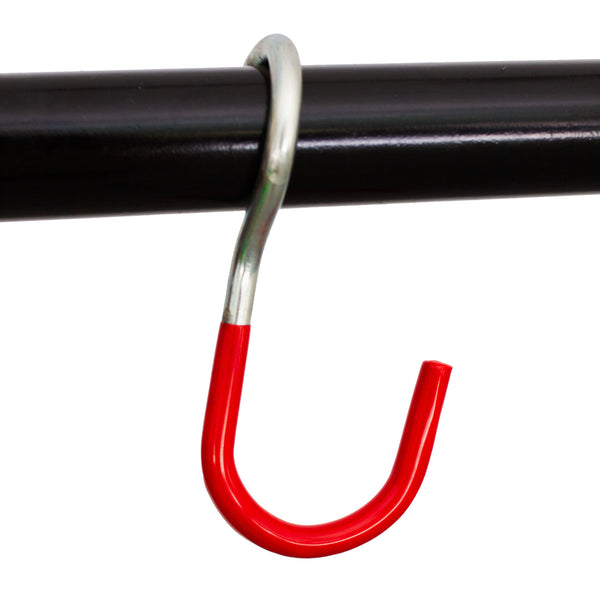 Model #68221
Maximize your floor space and take the heavy lifting out of overhead storage and organization. The Proslat Storage elevator lift will easily raise, secure, and store up to 8 bikes or 220 lb. of your gear.
No more climbing ladders to store your bikes away, let the Garage Gator Eight Bicycle lift take the strain out of heavy lifting and organizing. Easy to install and even easier to use. The Storage Elevator lift lowers to ground level so you can attach your bikes and golf bags, and then with a click of a button get them up and out of the way.

What's included:
Motor mounting plates
Motor hoist
Ceiling mount with channel plate
15 ft. push-button wired controller
9 ft. lift/hook bar
8 storage hooks
Key lock for safety and limited access
Hand control holder hook
Installation hardware
Features:
Weight Capacity: 220 lb.
Bar Width: 9 ft.
Lifting Height: 12 ft.
Lifting Speed: 30 ft./min
Strap Width: 32 mm
Strap Length: 12 ft.
Motor: Electric 460 W 3/5

 

HP
Voltage: 120V/60HZ 3.9 AMPs
Accommodates 9-15 ft. ceilings
Power cord Length: 5 ft. 
Designed for indoor use
Dimensions: 108 W x 12.5 H x 30.5 D in.
Take control of your clutter with Garage Gator and store:
Bikes
Sports gear
Golf bags/backpacks
Good product, poor instructions
The product itself is fairly well made, and decent quality. However no where in the instructions did it mention a fully assembled length, and in fact it's confusing because it shows to layout the bolt pattern over 96" but it's actually bigger than that. I even called into the customer support number they had in the instructions and the person who answered gave me a response of "I have no clue" and then didn't even offer to find out anything further. The frustrating part was had I have known you needed more than 96" I would have installed it differently so after I had it 75% installed I realized it's longer than 96" and I had to take out all the lag bolts and re install it.
Hi Tausha,
Thank you for bringing this to our attention. We apologize for any confusion caused by the instructions and the lack of information regarding the fully assembled length of the product. We understand how frustrating it must have been to realize this after you had already begun the installation process.
We strive to provide accurate and detailed information on our product pages, including outlining the dimensions based on different installation choices. We apologize if this was not clear or easily noticeable in the product photos.
We also apologize for the disappointing experience you had with our customer support. We will address this issue internally to ensure that our representatives are knowledgeable and provide helpful assistance to our customers.
If there is anything further we can do to assist you or if you have any additional feedback or questions, please let us know. We value your input and want to ensure your satisfaction with our product and service.
Thank you,
Great Product - easy to install
Install took 2 hours and worked well for me.
Works as advertised!
Installation was easy once you have the winch orientation and the beam figured out
Garage Gator
Great customer service, fast delivery and easy to install. Looks amazing, functional and now can store both cars in the garage.
Great product
Excellent to de clutter the garage!